We played volleyball at co-op yesterday. This was the first time my kids have played, and they had fun.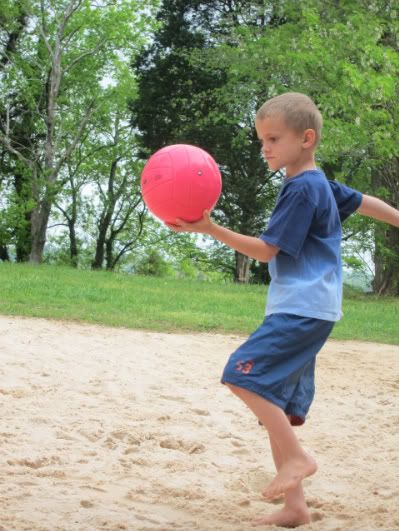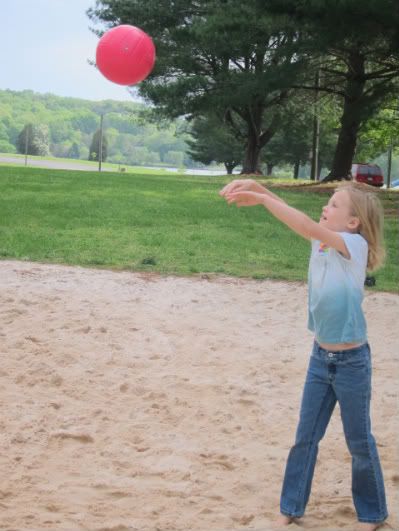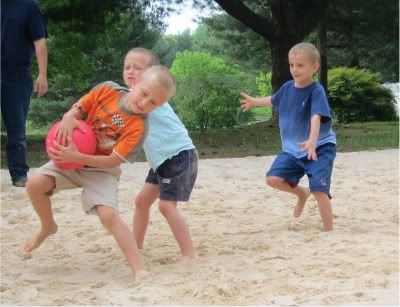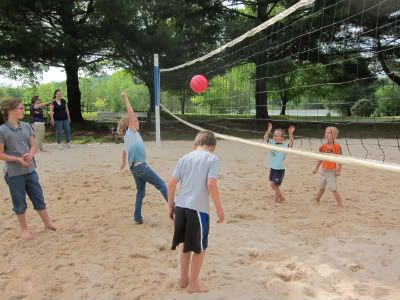 The littlies practiced writing letters in the sand a little and played in the sand mostly.
Big kids joined them after a while.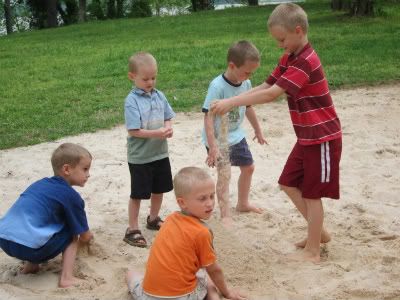 Then we walked around the lake, picking up trash.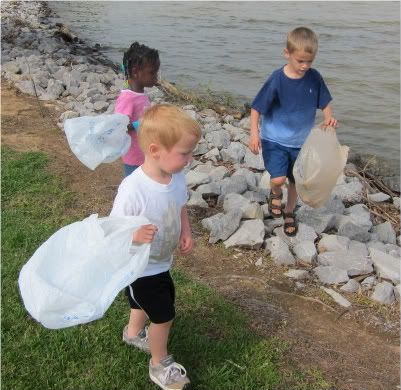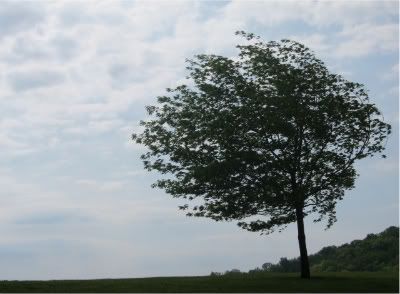 An osprey on its nest. See the tail sticking out?
A job well done.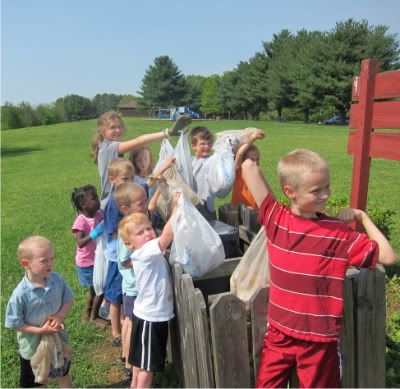 For more pics, visit
Eclectic Momma
and
It's a Boy's Life
.