We had some corn-on-the-cob, and Miah asked to make a cornhusk doll. I found
these instructions
, and she was able to make it almost all by herself.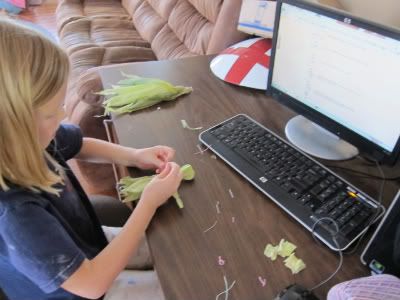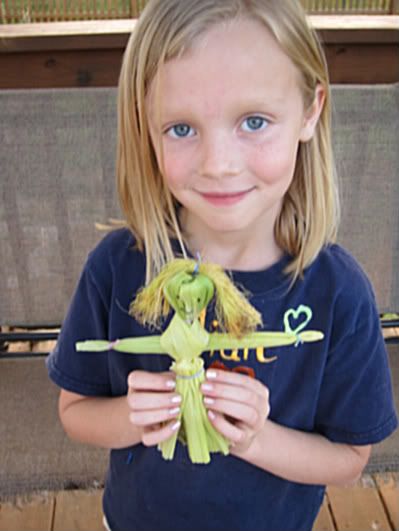 Then she used some more cornhusks to make a bed for her doll.
Meanwhile, the boys got out the face paint.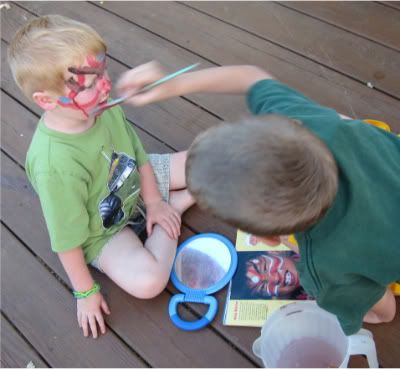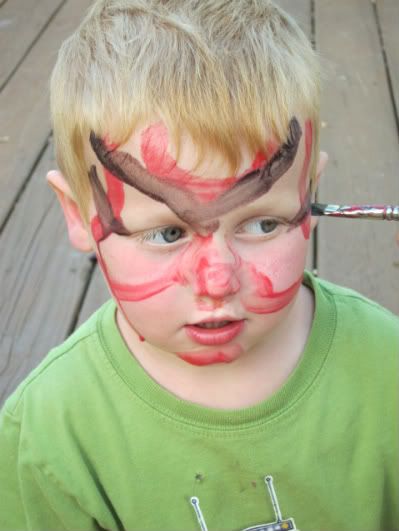 And Zahana joined them.
Zahana loves her trains and cars.
Miah made a mask and some geometric art for part of her AHG World Heritage badge.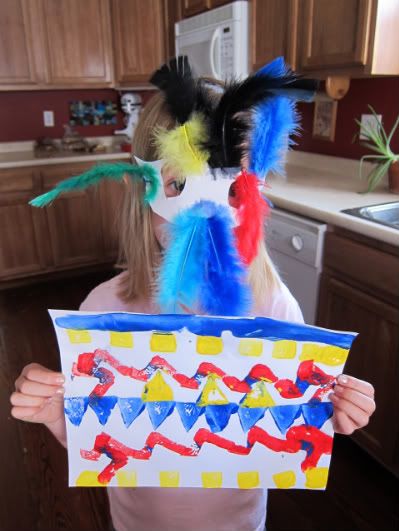 Some of my own creations - another skein of
this yarn
: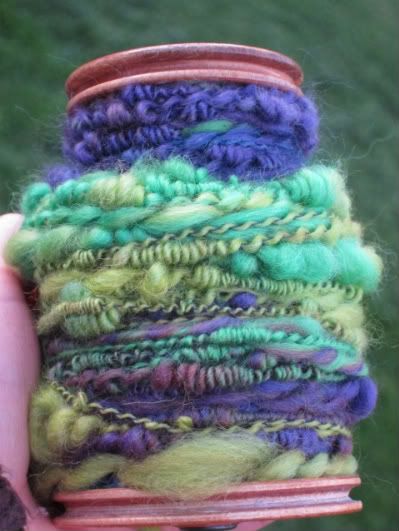 and some bread.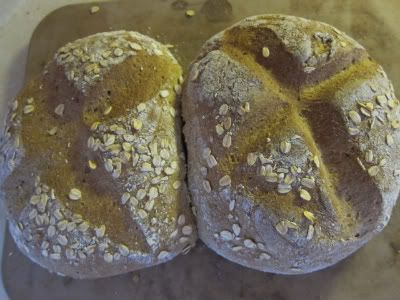 One day, Zahana and I had some time alone at home. I was spinning on the porch, and Zahana said she wanted to make a party for her and God. She made two cheese-and-mayonnaise sandwiches and put them on plates with cheese sticks, then brought them out to the porch with two cups of water. She even cleaned up most of her mess in the kitchen (just some mayo left on the floor.) So Zahana sat with God for a while, then she said,"God's done eating. You can have his food." So I joined her. :)
Then I made her a chalk road for her to ride her bike on. I put a few letters on it, and she would call them out as she rode over them. It was great practice for an active kid. She loved going over and over her little road, practicing her letters.
Jeremiah made slingshots with the kids one day, and they spent a lot of time seeing how far they could shoot them.
Sword play.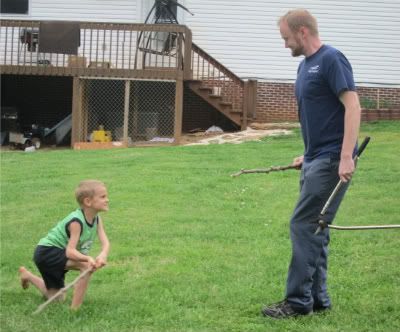 I spent a day working in the garden. These Alabama black butter beans were so shiny and smooth. I love the way they feel.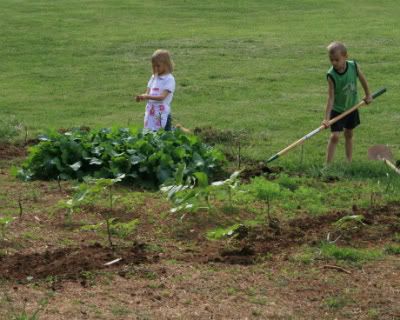 Planting flower seeds.