In order to test birds' preferences for nesting material, we filled four orange bags with different things: straw, string, wool, and plastic bag strips.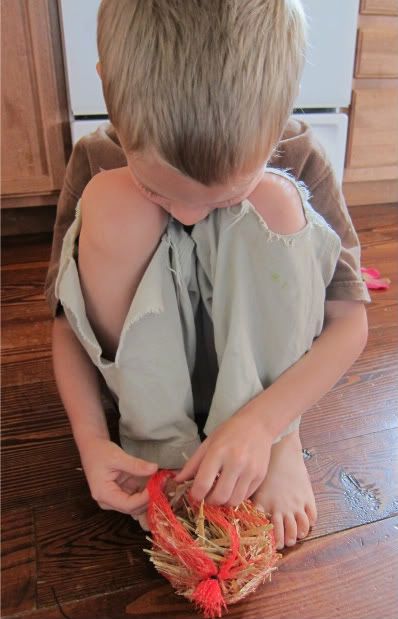 And hung them out on the fence.
We read that murres lay their eggs directly on a cliff with no nest to protect them. These eggs are very pointy at one end so that they roll in a circle instead of straight off the cliff. Miah used clay to make a round egg and a pointy-ended one to see how they roll differently.
The kids also tested how camouflage works with regards to eggs. Miah and Larkin dropped six brightly colored eggs in the grass and six greeny-brown eggs in the grass, not really trying to hide them. Then Zahana and Rohan went out to look for the eggs.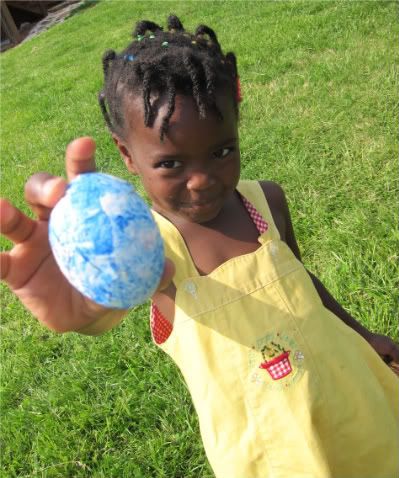 They found five of the bright eggs before they found one camouflaged egg. We even gave up looking for the last green egg, because we couldn't find it.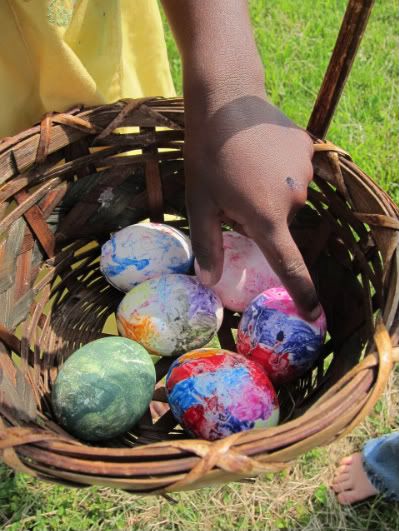 Miah and Larkin have also started their own Life Lists. Kind of exciting for me since I've been keeping one since I was a teenager. They're having fun with it. Larkin has 15 so far, and Miah has 19.