Jeremiah took Miah and Larkin to see The Lion, the Witch, and the Wardrobe. The theater was a rinky dink building . . .
. . . with a flier duct taped to the door . . .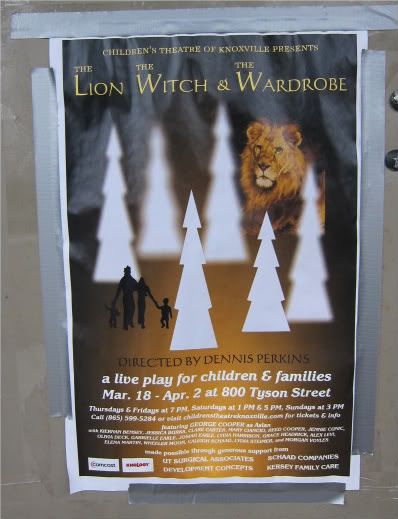 but the acting was phenomenal!
The kids were riveted.
(The wolves were a little scary.)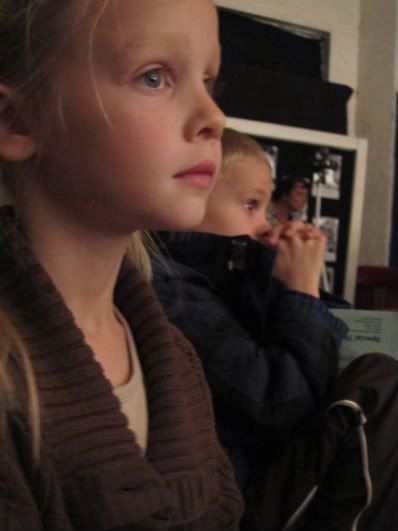 And they had to hear the story again, so now we're reading it together.