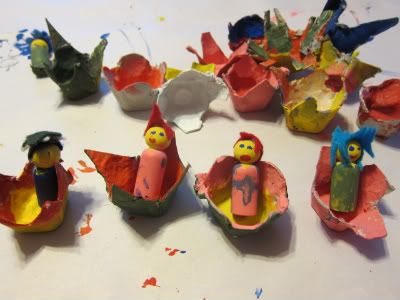 Painted egg cartons to be made into an
egg carton flower wreath
. And peg dolls painted by the kids.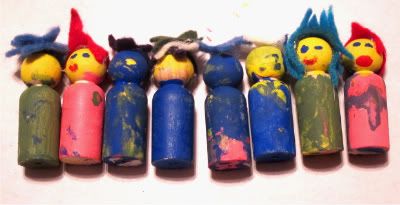 Silk dyeing Easter eggs
. Well, ours didn't turn out. I think the brightly colored scarf was probably not silk and the silk one wasn't brightly colored enough. But the ones over at The Magic Onions look so fabulous that I think we'll try this again. We enjoyed the process.
Wrapping the eggs.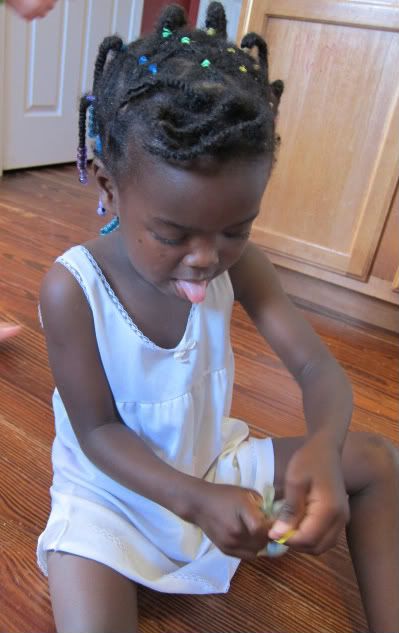 This is about as pretty as ours got.
Miah very diligently sat over the pot holding the eggs down.
Next project worked great. Peeling crayons for
melting on hot eggs
.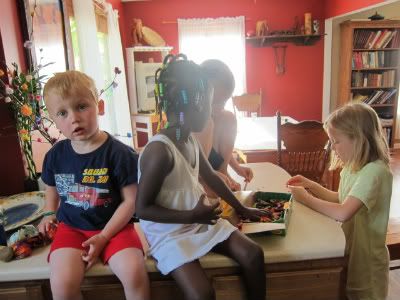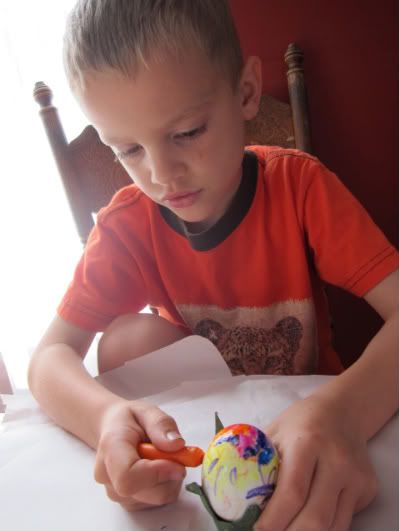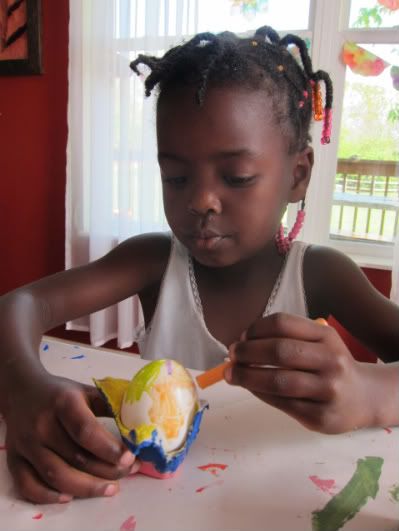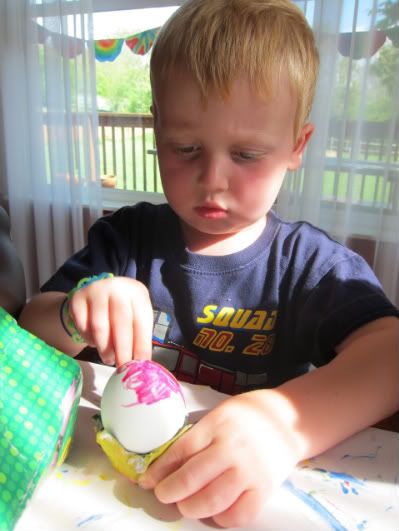 Making
marbled eggs
. We used real emptied eggs instead of wooden ones. Rohan
loved
this one.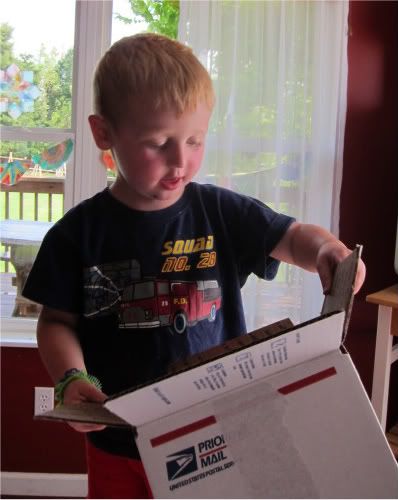 I taped paper into the bottom of the box so we could switch colors easily for the marbled eggs. Miah noticed how pretty the papers were turning out, so we used them to make prints. Later, we'll turn the marbled paper into cards.
Well, the kiddos wanted to keep painting, so they painted the rocks we used to hold the silk eggs down in the pot.
Here are Miah's rocks: a wolf, a sleepy guy with a big nose, a baby pig, and a mama pig.