Virginia Lee at
The Rogers' Family Blog
has a wonderful
bird unit
that has been helpful to me in creating our own bird unit. We recently did her
bird beaks experiment
, which I tweaked a bit.
Here are our supplies: scissors, spoon, clothespin, and tweezers to represent different types of bird beaks and peants in the shell, a meaty bone, sardines in a bowl of water, and little noodles (worms.) And this
bird beak printout
.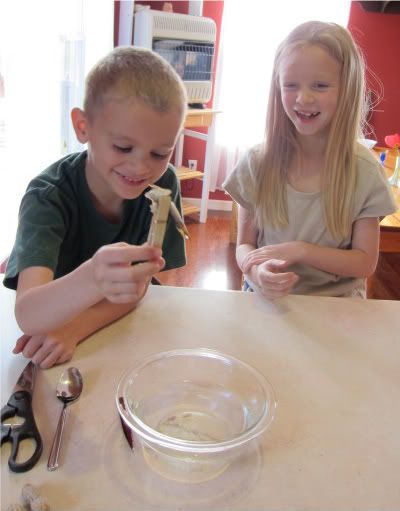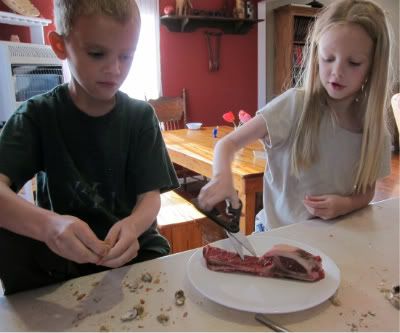 Snack time!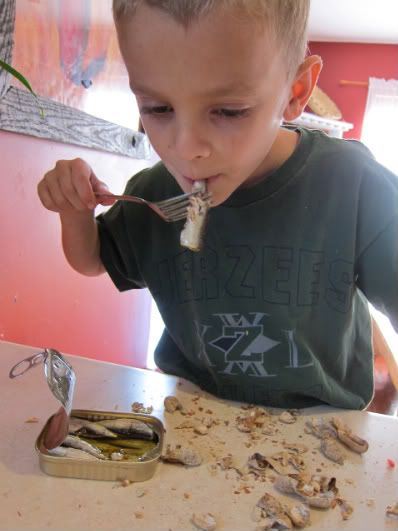 We are doing a longer term experiment to see which birds prefer black oil sunflower seeds and which prefer safflower seeds. We just nailed a couple yogurt lids to the deck rail for simple feeders.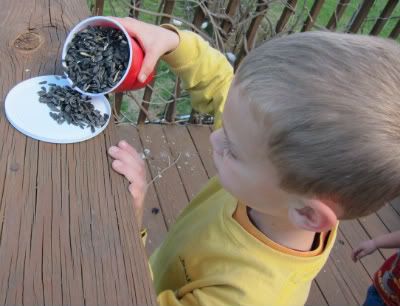 Making suet.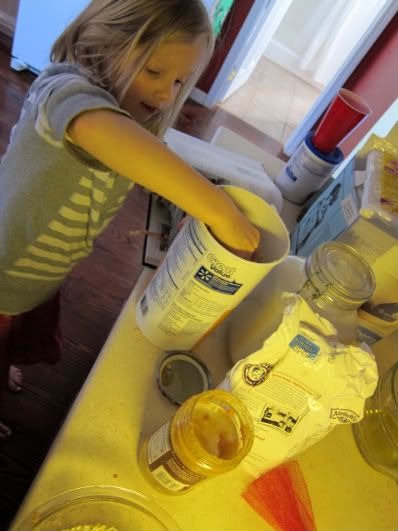 We've also been reading
The Thornton Burgess Bird Book for Children
.
And I made a bird bingo game with pictures of common birds to help the kids learn their names.