We've been having a little fairy fun this week.
Rainbow weaving.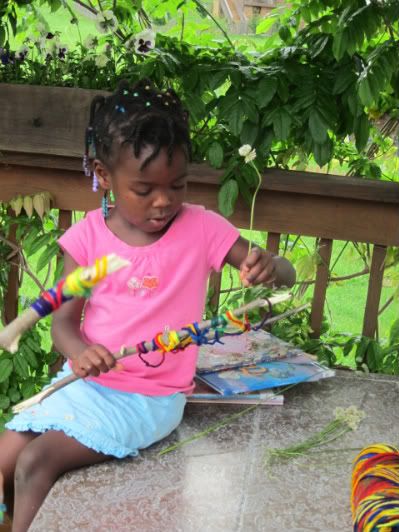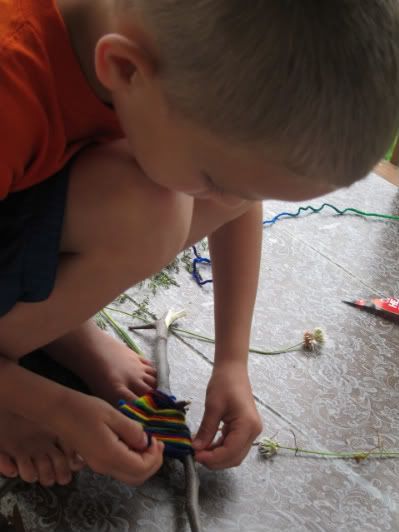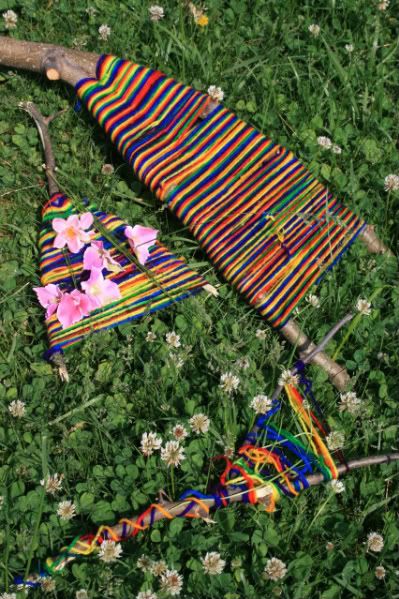 Stories.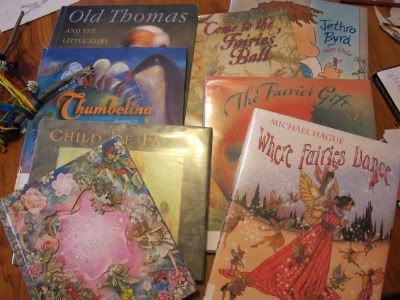 Dressing sprites and creating riddles.
And
coloring
.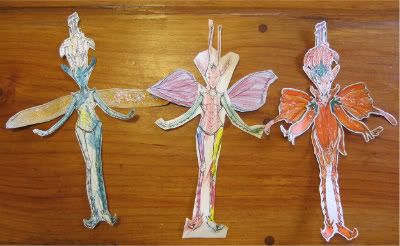 A fairy hunt. Fairy dust.
Footprints.
Finding fairies everywhere!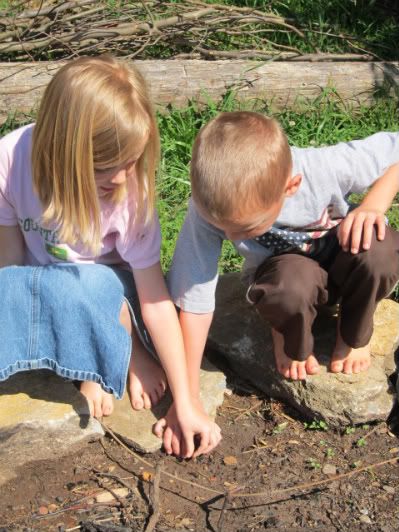 Making a
Fairy hair elastic.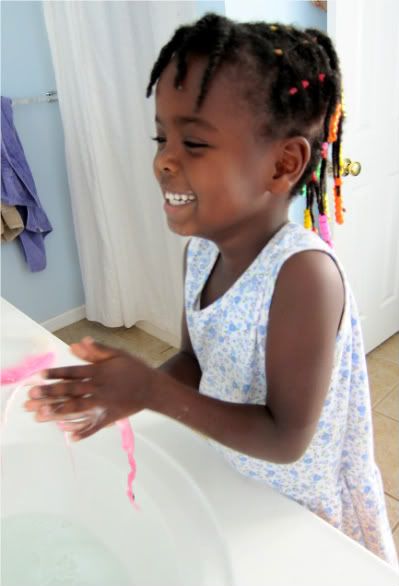 (And a snake.)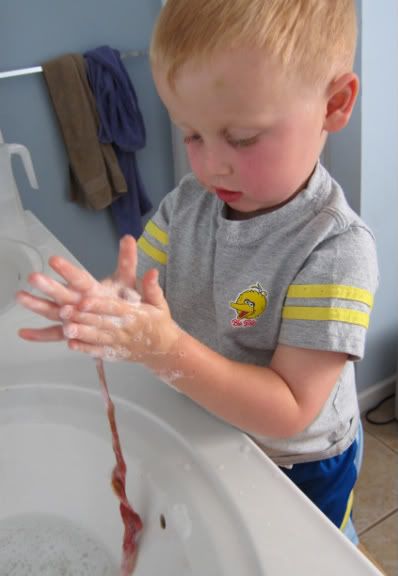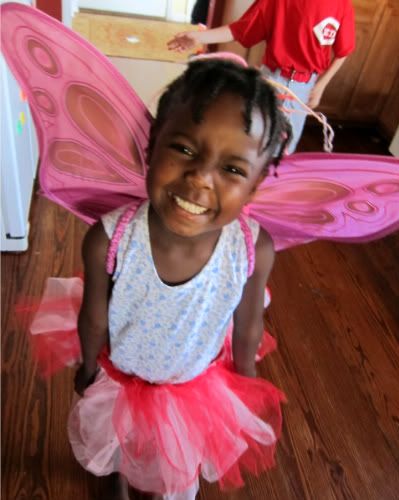 Wet on wet.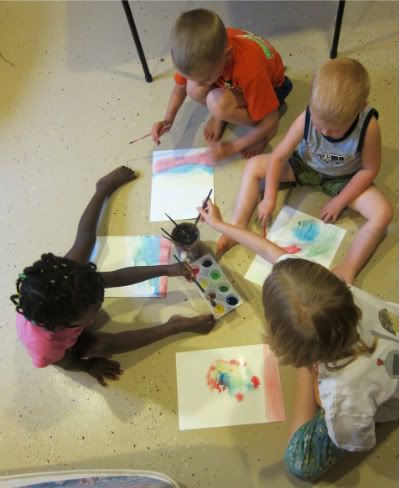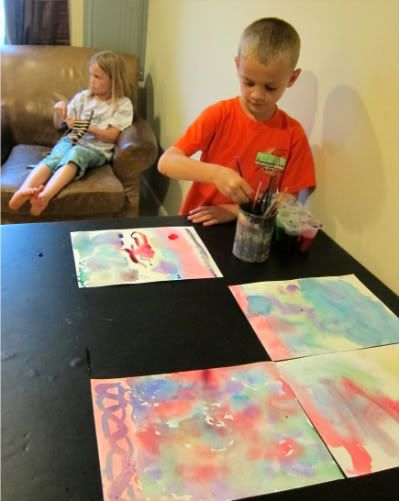 Fairy houses -the shell version, the forest version, and the garden version.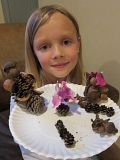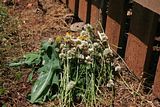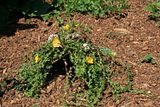 Preparing for a fairy feast.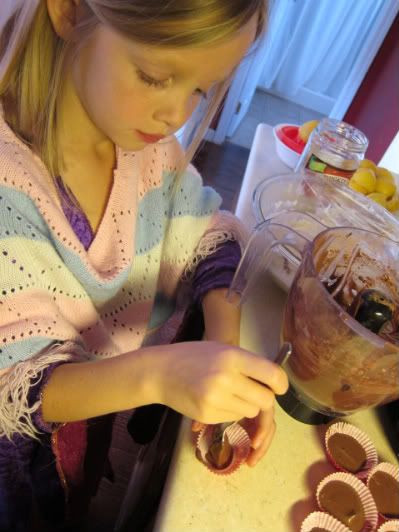 Decorations made from the watercolor paintings.
Lemonade, hard-boiled eggs dyed with purple cabbage, strawberries, meringues, chocolate dip (cocoa, honey, and fromage blanc.)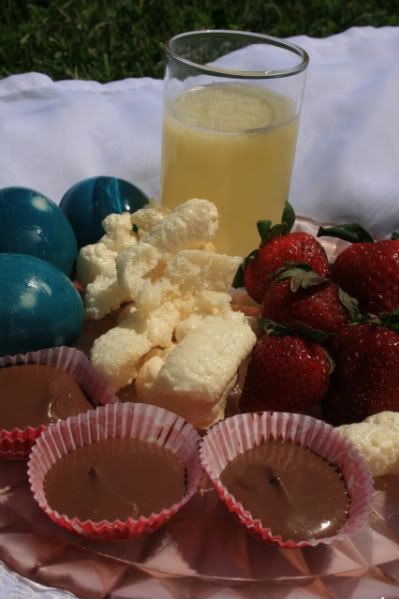 Wisteria wreaths.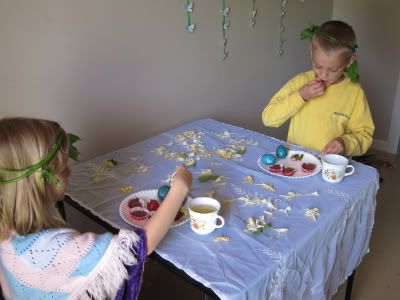 Honeysuckle blossoms.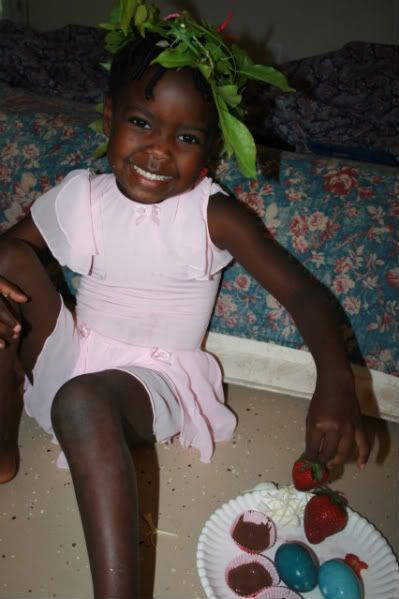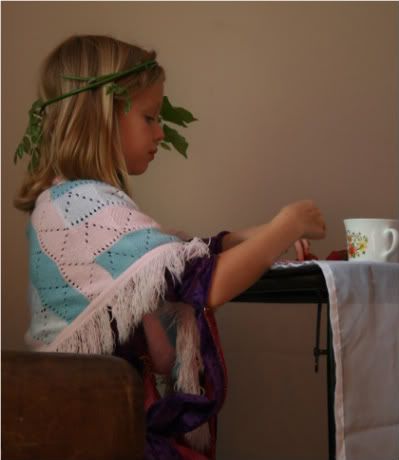 Poetry readings.