We took a quick trip up to Kentucky this weekend. First we had the special opportunity to visit with Jeremiah's aunt and uncle who were visiting from Minnesota. Of course, it's always a treat to see Grandpa and Grandma, Uncle Isaac, and the cousins. (We sure missed you, Aunt Jessica!)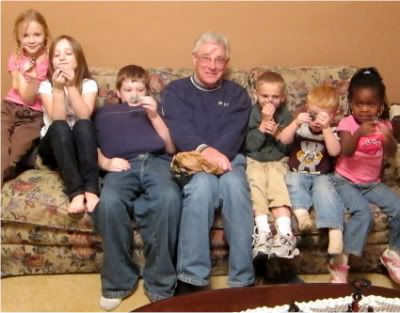 Uncle Jake made these metal sculptures for the kids. He also makes big ones out of old farm junk. Wish I had some pictures of those.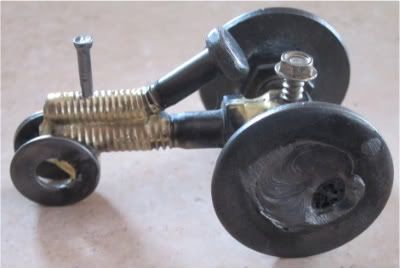 Saturday was my Grandma's 80th birthday, so we were able to see my whole family too.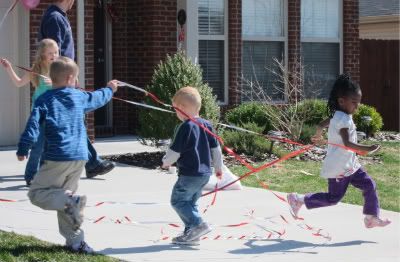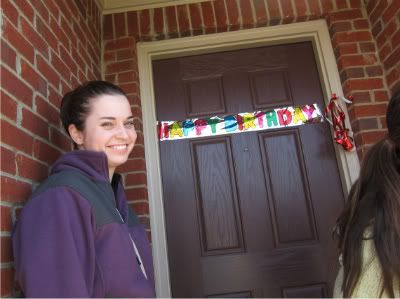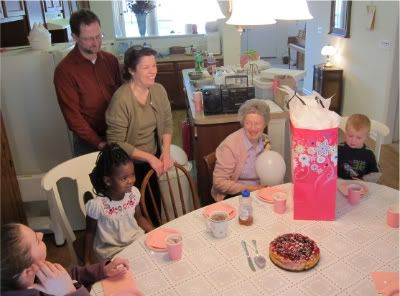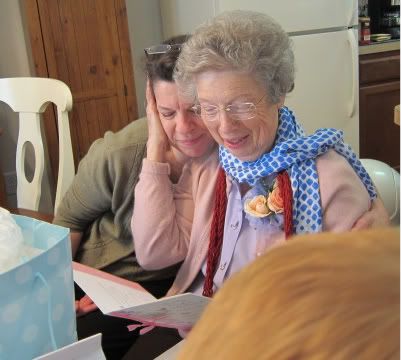 My Grandma surprised me with a shawl she knit for me out of the llama yarn I had spun for her for Christmas. Since I don't knit or crochet, this is the first thing I've seen made from my own yarn. Needless to say, I'm thrilled.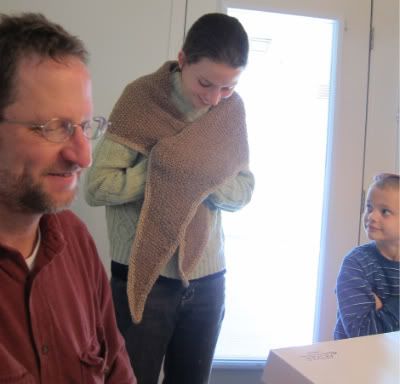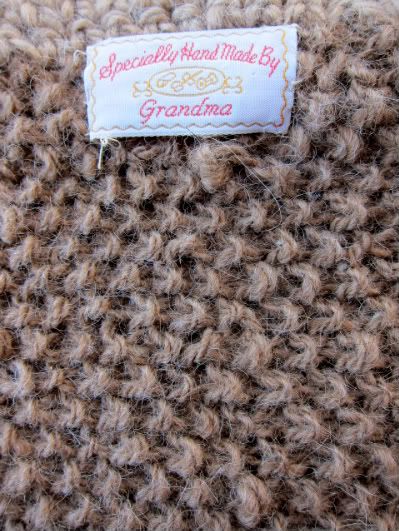 The kids had a lesson in gun safety and got to shoot their guns for the first time.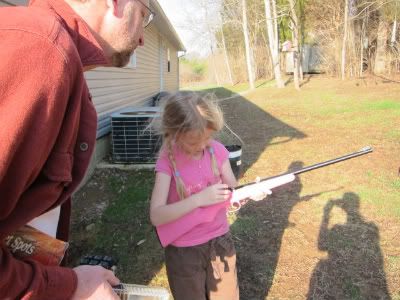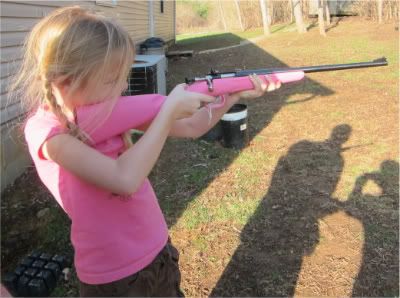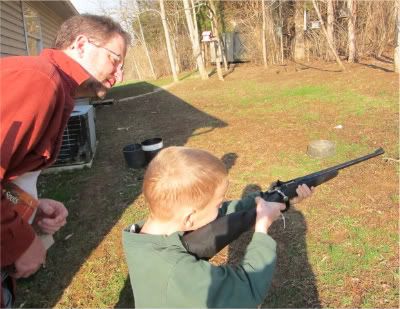 Rohan made friends with the cat.
The kids had a blast searching the creek for salamanders, frogs, and crawdads with Aunt Beks.
The only downside was that Larkin got a thorn stuck in his foot and had to be operated on.