"Yet in all these things we are more than conquerors through Him who loved us. For I am persuaded that neither death nor life, nor angels nor principalities nor powers, nor things present nor things to come, nor height nor depth, nor any other created thing, shall be able to separate us from the love of God which is in Christ Jesus our Lord." Romans 8:37-39
This was our verse for our second lesson in storytelling and form drawing, which focused on the curved line.
First we looked outside to find straight and curved lines in nature. Then we drew curves in the air, going first one way, then the other, trying it out with both hands. Next each of the kids took a turn being a curve. Then we put our four little curves together.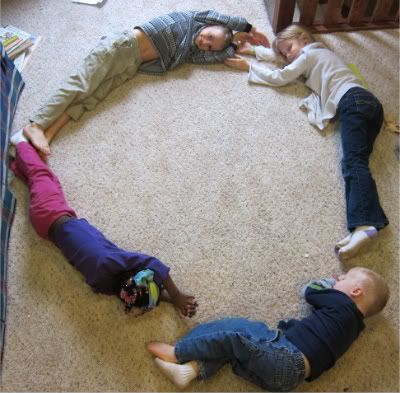 We practiced drawing curves on the chalkboard.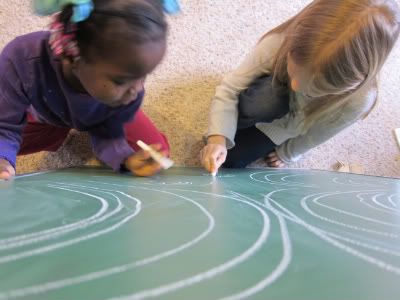 This time around, I decided to try telling the story from memory. I practiced a few times throughout the week before donning a long skirt and head scarf and presenting "St. George and the Dragon" while the kids sat on the floor for snack time. I think they thought it was fun.
When I showed them my chalk drawing, they pointed out the many straight and curved lines.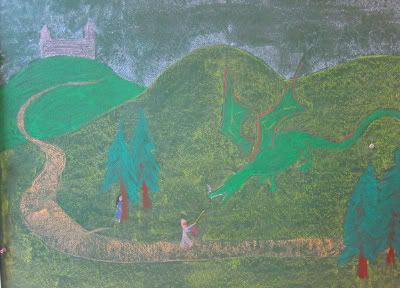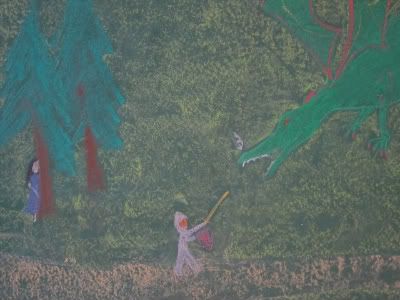 Then it was the kids' turn to present the story.
In the castle.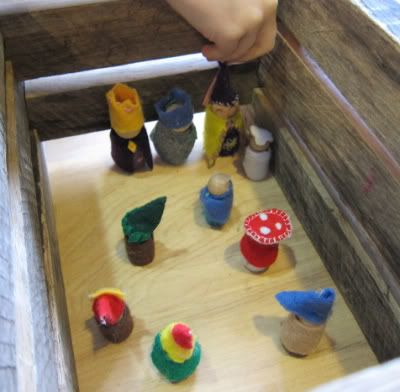 St. George meets the princess.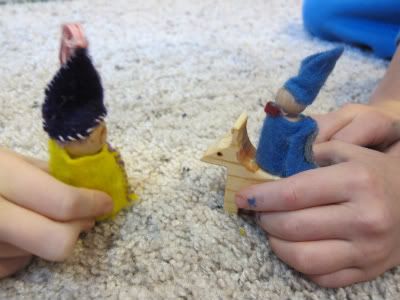 The dragon attacks.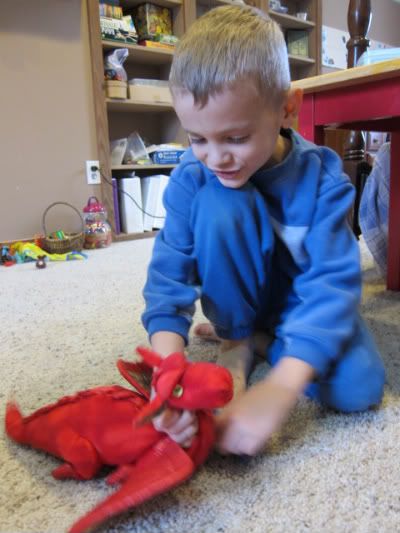 George slays the dragon.
We tried to paint the story using wet-on-wet watercolor. This was our first attempt, and it was quite a challenge. But still fun. I'm looking forward to learning more about this technique.