We've been enjoying several of the Valentine's Day crafts found on
The Crafty Crow
, which is my favorite spot for artsy craftsy ideas for the kiddos.
Coffee Filter Hearts
(I had started Zahana's hair the evening before. She's been begging to have her hair "really down" since her friend came to church with
yarn braids
in December.It took me an hour and a half to get the old braids out, half an hour to get everything setup and figure out how to put in the first
yarn braid, then I worked on it for another hour before bed. This is as far as I got.)
Pom Pom Garlands
. ♥
Using up the extra pom poms.
Salt Dough Hearts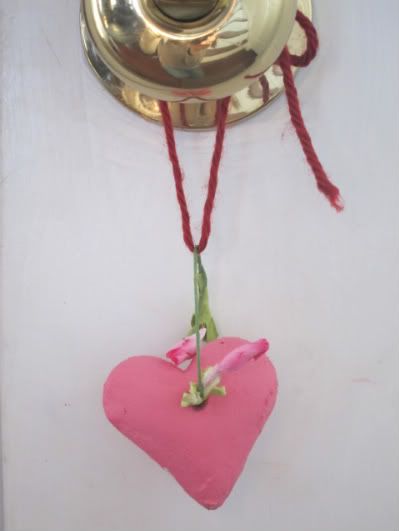 We made some more salt dough and added red food coloring and lavender buds - just for play.
Grandma helped the kids make
Little Heart Hand Warmers
. They used cinnamon and cocoa to make them smell good. (You can see that I did finish those yarn braids. Took me another 3 1/2 hours. Zahana LOVES them. I'll love them if they last as long as they're supposed to.)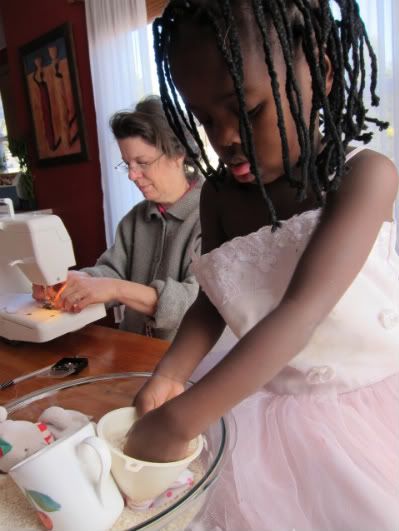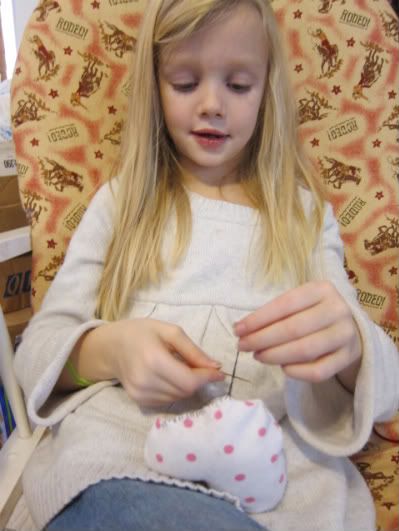 We got out the air-dry clay to make a
clay heart bowl
. It was pretty sticky, so the girls played around with it a while first.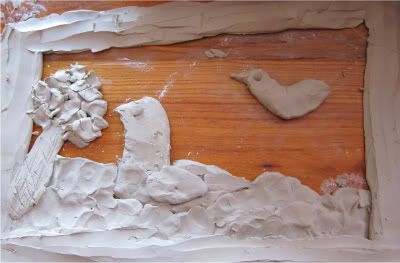 Here's the bowl Miah made. It's still drying . We'll probably paint it tomorrow.
I've been trying some of the GAPS-friendly recipes at
The Well Fed Homestead
. One was squash pizza, and I added some
heart pepperonis
for fun. We had some mixed reviews on this recipe. Zahana loved it and kept asking for more. Rohan, however, declared, "Squash with pizza is NOT funny!" He he!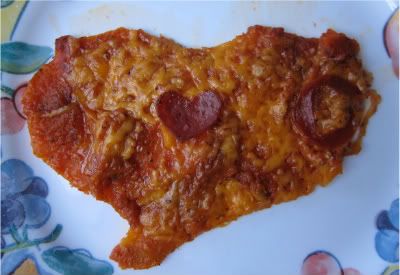 Last night, we made
yarn hearts
.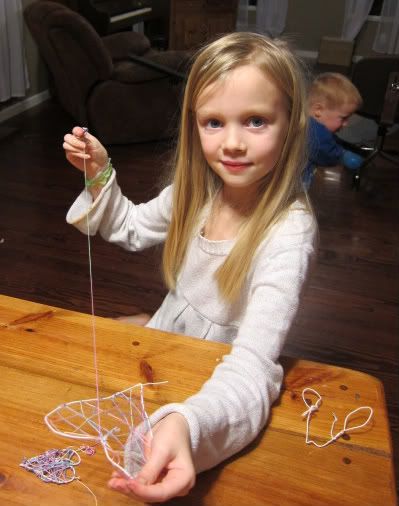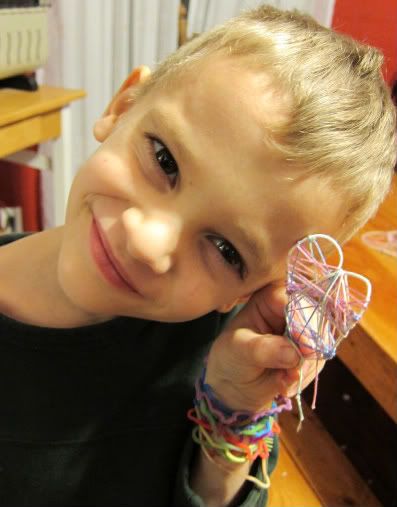 The "heart" to the left is Zahana's. She made it all by herself. :)
I still have a few projects on my list for today and tomorrow. And I'd love to make
these shirts
, but I couldn't find any of those paper heart doilies. Guess I'll have to leave that one for another year.