I'm so excited about our garden this year. I'm so excited about our garden
every
year. Despite the fact that it's always somewhat of a failure, every year I'm convinced that THIS is the year we're going to have a really great garden.
Last year (after our garden was planted) I read some gardening books - permaculture, square foot gardening, companion planting. So this year, I'm combining some of those ideas, and I'm
sure
the garden's going to be wonderful.
We're not planting in rows but four foot wide blocks with various compatible plants in each section. And I hope to use more trellising to make better use of our space. I think it will be a fun experiment.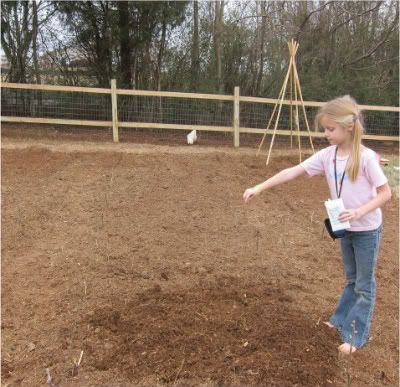 And I think we may actually get things planted on time too. That should help. :)