Yesterday for co-op, we had a fiber arts class. First we looked at various fibers - angora, cotton, bamboo, soysilk, silk, alpaca, llama, merino, and wensleydale sheep - and pictures of the plants and animals these fibers came from.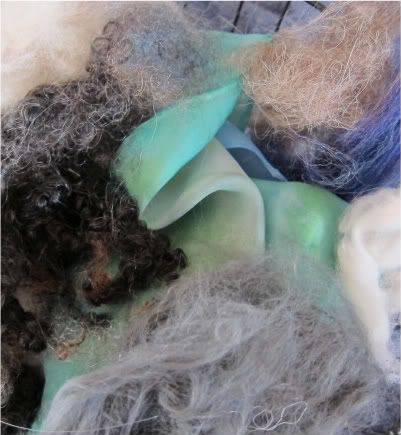 They all took turns carding some wool.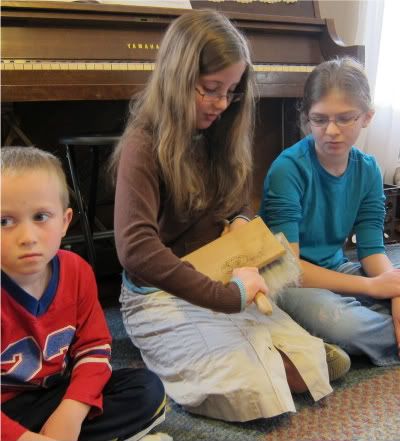 Miah demonstrated the drop spindle, and everyone took a turn with that too.
After showing the kids how to use the spinning wheel, I let them try out the foot pedal. I figured it would be a little difficult to teach 10 kids how to spin all at once.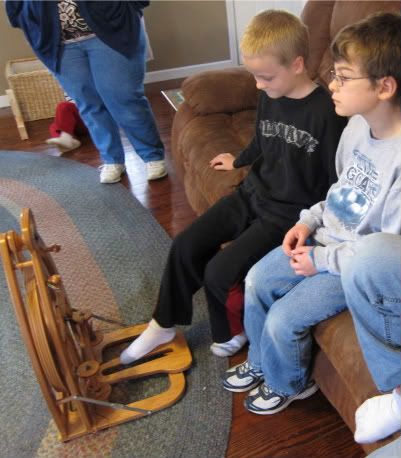 Miah had partially needle felted some wool balls before the other kids arrived. They each got to add on more colors using the felting needles. Amazingly, we had only one finger-poke. I usually stab my own fingers several times when needle felting, so I thought the kids did a great job.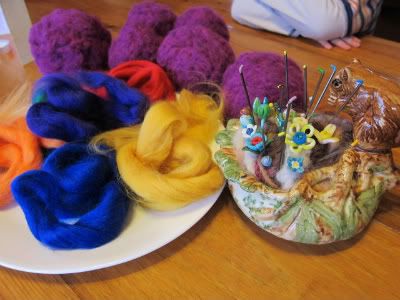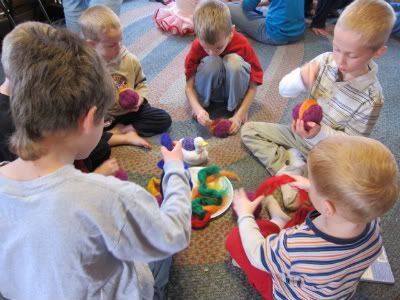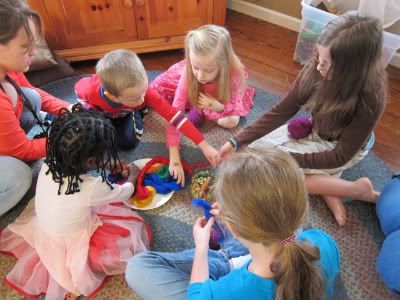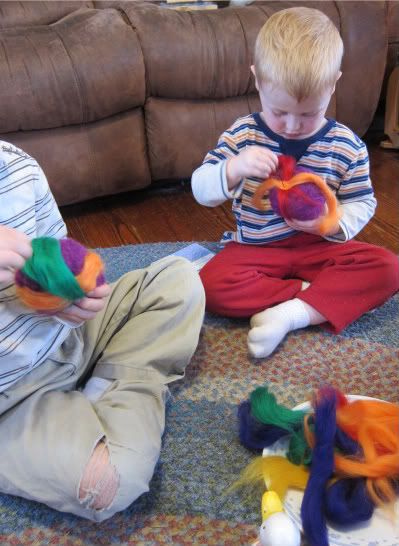 Here's my goofiest kid with his ball after we finished it off by wet felting.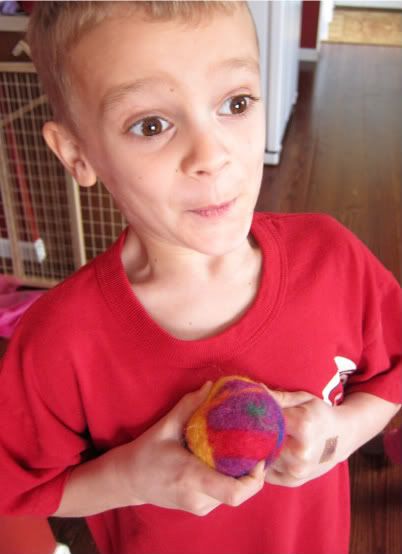 For more pics of our day, visit
It's A Boy's Life
and
Eclectic Momma
.