So today was the day. A day to begin again. To enjoy a newly arranged room. And a newly arranged day. To refresh a bit. To dive into the American Revolution.
The room. We call it the Forest Room. That was before I had a blog.
Before we called it "The Forest Room", we just called it "The Bonus Room." Then Jeremiah finished it up and painted it - blue sky with clouds, green on the slant with leaf impressions, tree-trunk-brown on the walls with a bark texture. We had to call it something besides "Bonus Room," don't you think?
Now we've fixed it up a bit more - new shelves for the games that were threatening to take over, more play space and work space for the little ones, their toys, books, puzzles, and an art table.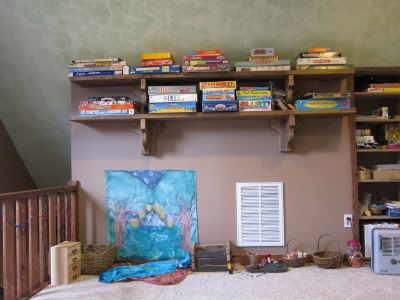 I had it locked for a couple days, waiting for The Day - that would be Today.
We had breakfast, sang some memory verse songs, did some chores, played together a bit.
Then we went up.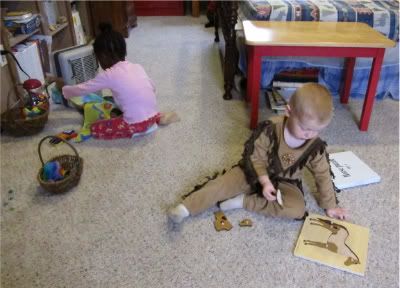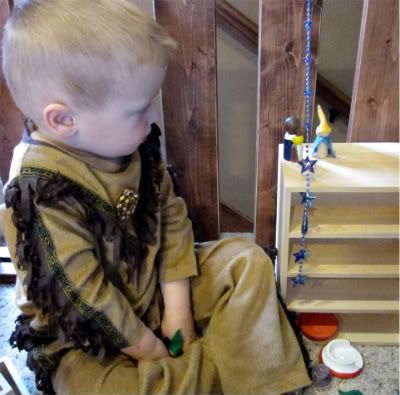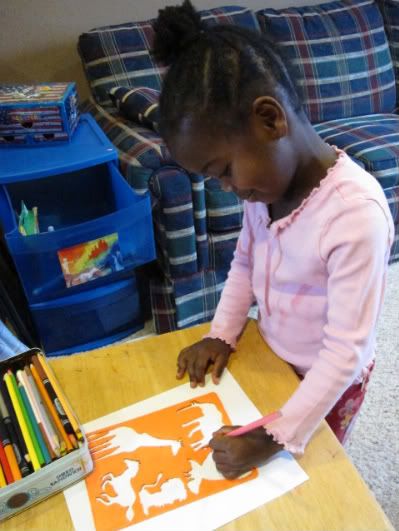 Zahana and Rohan played and explored while Miah and Larkin got down to the serious business of playing
Fjords
. . .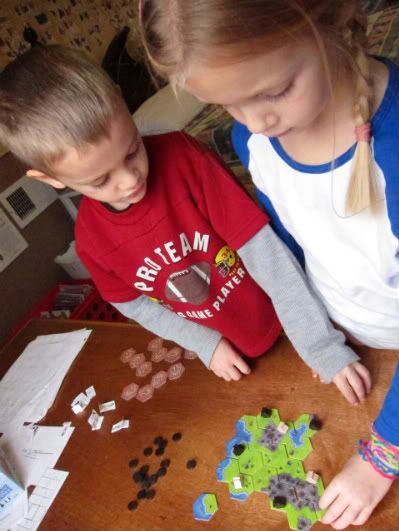 . . . and multiplication war. And other games. And reading. And looking back through the history notebooks they made. And
George vs. George
.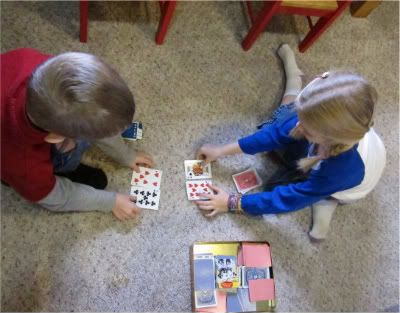 And we tried a couple videos on the American Revolution that just didn't work out - either too dull or too gory. But we started
Little Pilgrim's Progress
, because yesterday we finished
The Return of the King
. We've been having a wonderfully cozy read-aloud time nearly every day for a few months now - all six of us. And that works out very nicely. Then we also started
There's a Sheep in my Bathtub
at bedtime, and I'm looking forward to the rest of that story.
And little Rohan helped me make a new recipe -
Maple Milk
- mmmmm!
And despite the fact that this January is, so far, just as gray as
last January
, this one's looking a lot sunnier on the inside. And not just because of nice neat rooms . . .