Every year, after we celebrate Christmas in Kentucky with our families, we come home and have our own cozy, slow little celebration. I went to the store to get some food for our special day, and the cashier asked if I had a good Christmas. It feels strange to me every year that the whole rest of the world is done with the celebrating, and it feels only just begun to me.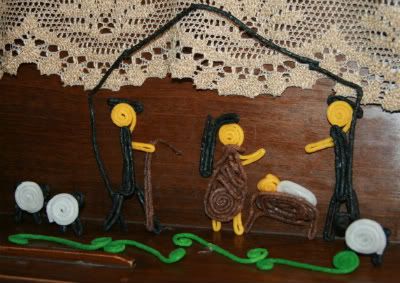 I forgot to charge the camera batteries and didn't get to take pictures of the kids opening their stockings, but I got some later while they were playing.
While the boys were sword fighting, the girls sat in the warm bathroom and made sculptures out of modeling beeswax.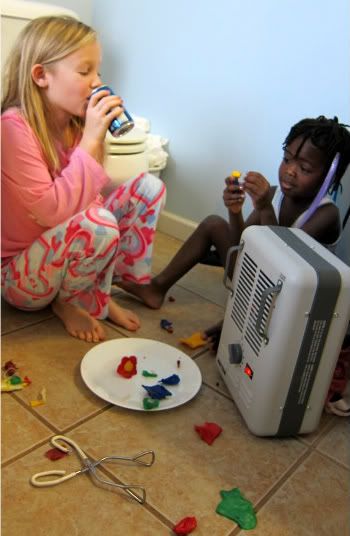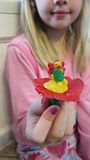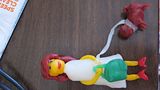 For breakfast, I made everyone else homemade caramel rolls and bacon. For myself, I made some simple and delicious
glazed almonds
.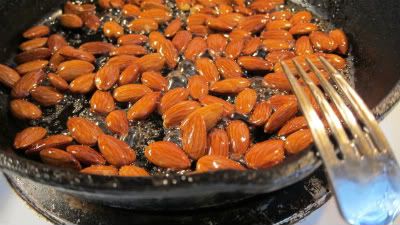 I put my bacon on
GAPS-friendly cheddar rolls
. Yum!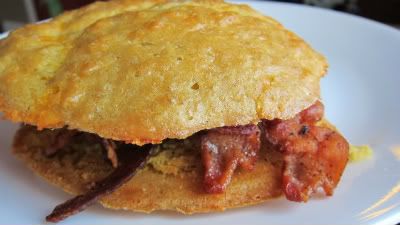 We ate, sang Christmas hymns, and read my
favorite children's version
of the Christmas story.
Then we opened presents, watching the kids play before opening more. That really draws it out and makes it relaxing.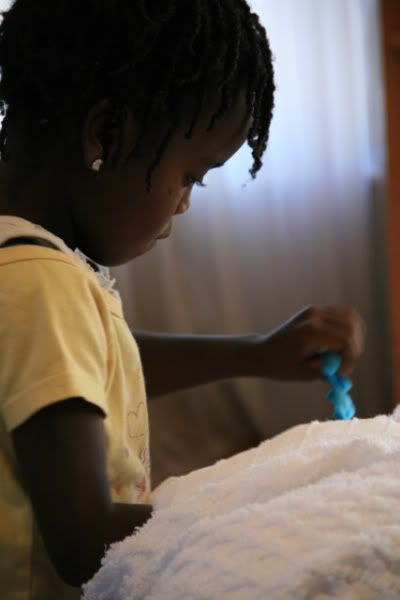 I am SO glad we got this peanut ball for Zahana. It gives her something to take her energy out on in the house. She loves and it and said she wanted to use it even when she sits at the table.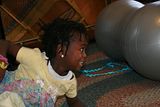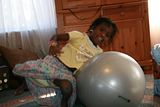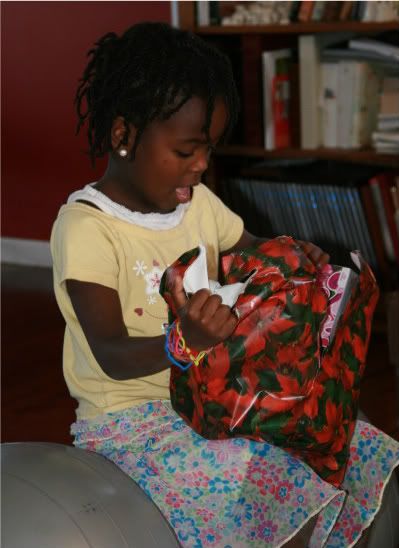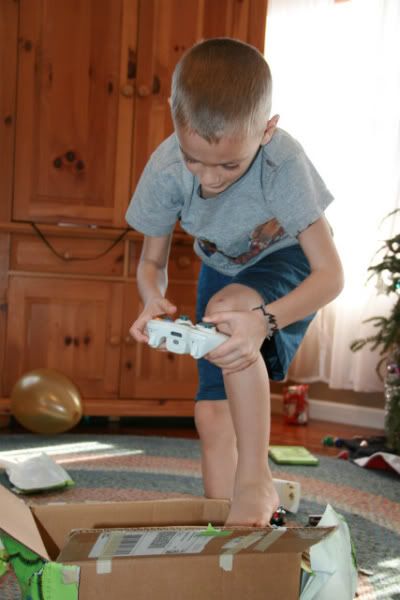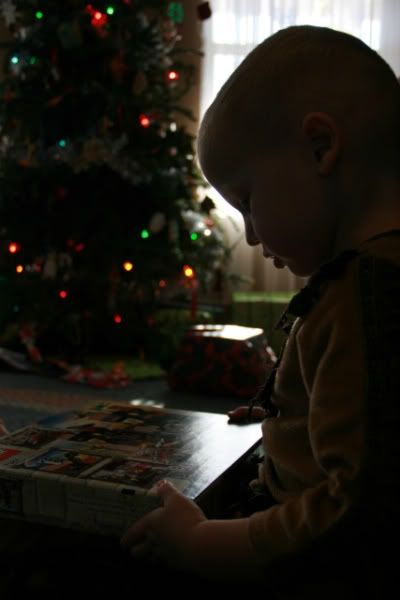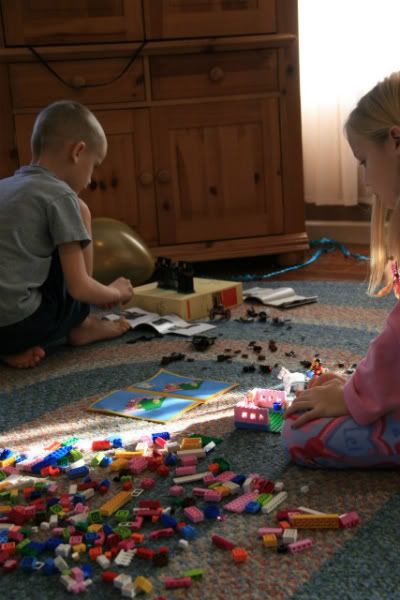 Miah (sporting the new hair feathers she's been asking for) and I learned how to make angels out of roving. These were our first ones, then Miah made three more.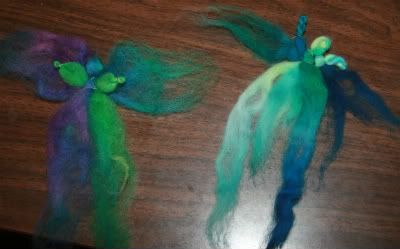 This book was my gift. I promptly made the yummy chocolate shake recipe.


The rest of the day was just spent playing and being together.



So that was yesterday. Today, I've been on a cleaning rampage, and Jeremiah and the kids put away the Christmas stuff. Most of it. I see a few forgotten items. No sense in removing all the cheerful memories just yet.
After all, the Spirit of Jesus, His humility, His sovereignty, His love, His sacrifice, it's not just for a few days but our whole lives. So whether you feel like it's over or not . . .
Merry Christmas!