Here's a picture that pretty much sums up what I have been consumed with for the past week - spinning, dyeing silk, felting, and making
window stars
.
This little silk treasure map is for Larkin.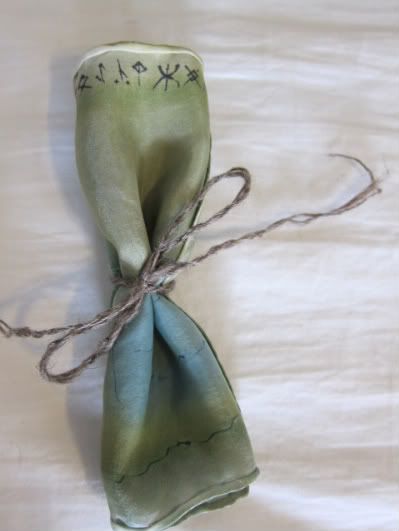 This is a practice piece - my first attempt at using gutta.
And my second attempt. Off to a good start . . .
. . . but went downhill from there. I didn't know how to do the tops of the trees, and my gutta line was broken in several places, resulting in a couple of exploding lanterns. And the salt stars are kind of weird. Obviously, I need more practice. But I think my little ones will enjoy it anyway.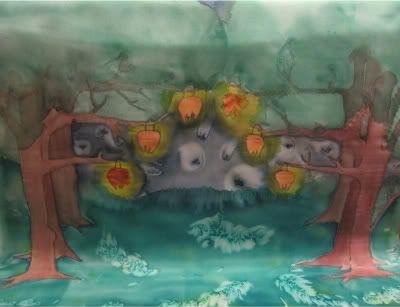 Third attempt: no broken gutta lines, but I forgot to set the dye before I washed it!! Erg! Didn't fade too much though. Fortunately, this is for a little one too. :)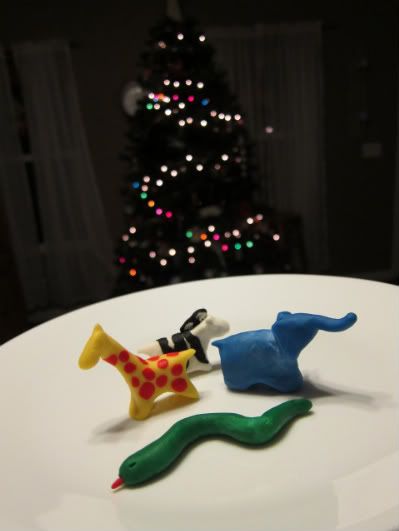 Miah joined me in my disaster area for some needle felting.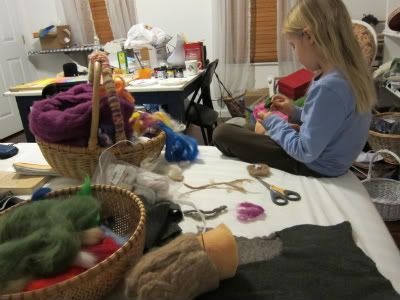 For Zahana, inspired by
this etsy shop
and
this Flickr set
. Tutorial
here
.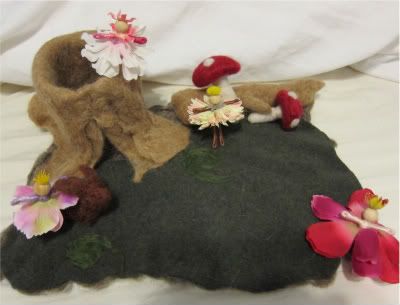 Merry Christmas!