Larkin wanted to learn about amphibians. We checked out a load of books from the library. He wanted to make a lapbook, so we did a simple one. I made some amphibian/reptile sorting cards and found some free printables.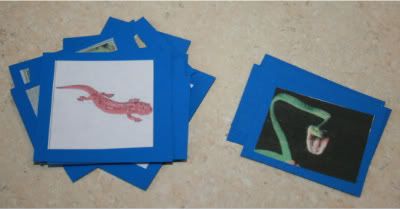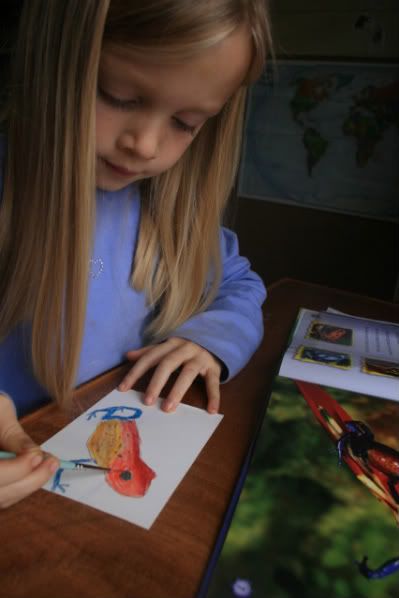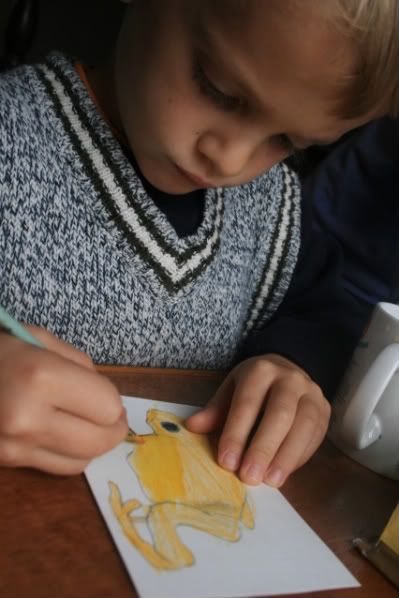 For the cover, we each made a picture with watercolor pencils. In case you're wondering, that's a
caecilian
, not a snake.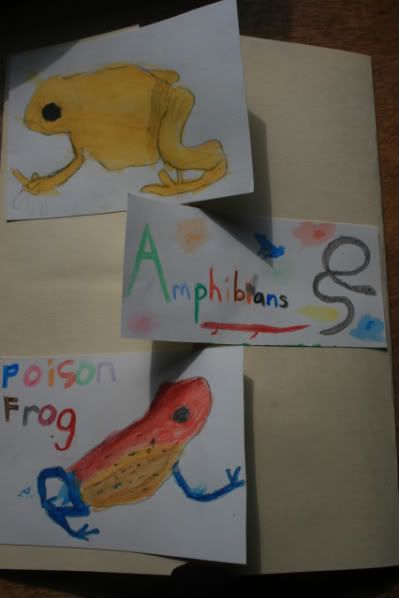 Frog Life Cycle Stamps
Tadpole/Frog
Salamander Life Cycle
Frog/Toad
Frog Q&A
You can find more at
Homeschool Share
and
Enchanted Learning
, but that was enough for us.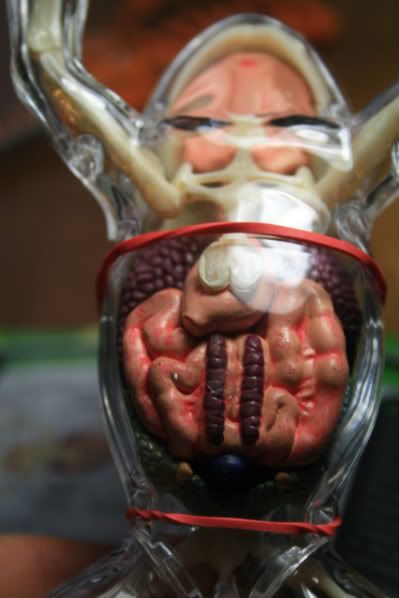 Frog Anatomy Model
(This link shows you what it is, but we bought ours at Hobby Lobby. The model doesn't stay together or even fit together very well. We had to use rubber bands to keep it from falling apart. I would have taken it back, but we had already gotten rid of the packaging. Just a warning.)
Now a bit of housekeeping. Sixth Annual Homeschool Blog Awards
polls are open
now at
The Homeschool Post
. Thanks to whoever nominated me in the Best Crafts, Plans & Projects blog category and the Best Nature Blog Category.
Thank you to
All Things Beautiful
for giving me the sunshine award a while back. You can find the rules at her link if you want.
Earth Mama
Farmama
Free Flowing Ways
Handbook of Nature Study
heartsdesire
Herbal Roots
Keep Me Curly!
Learning How Much I Don't Know