Miah doing what she usually does - drawing.
Painting.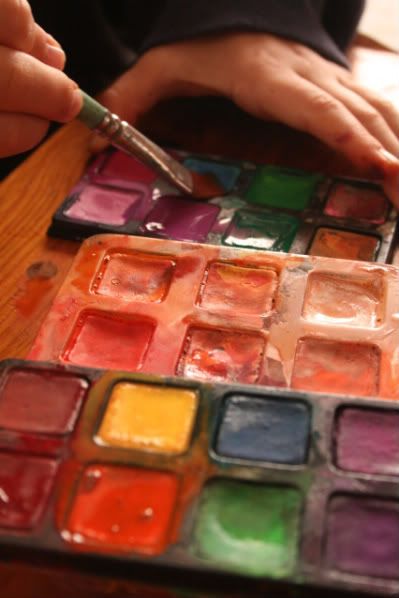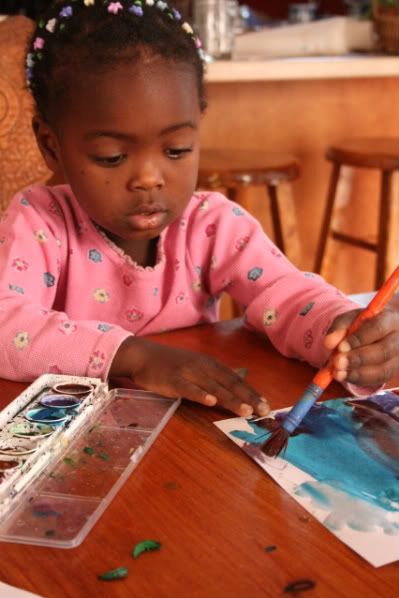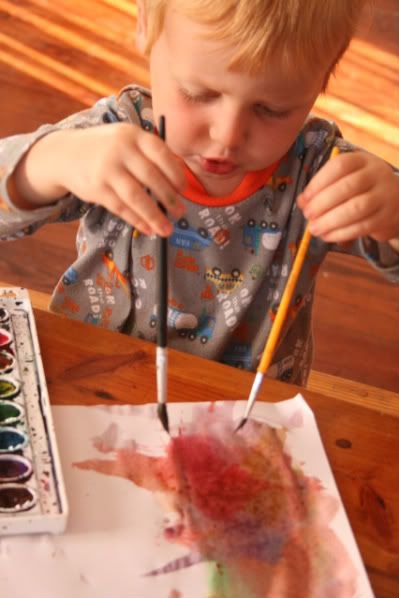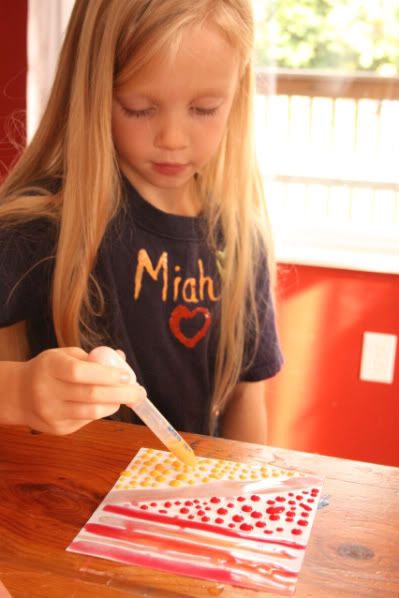 Learning at the UT Insect Fair.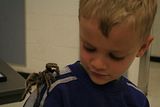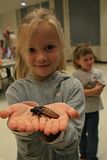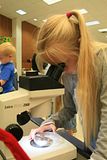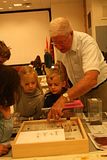 Hiking.

Juicing. (Woo hoo for free stuff through credit card points!)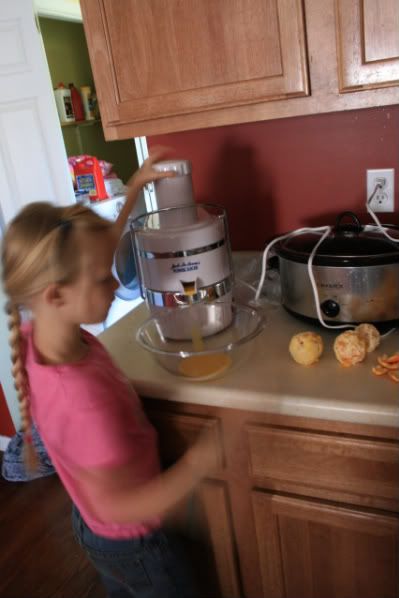 Taking stuff apart.
We visited some farm friends recently. While I visited, the kids played out in the woods and in the mudpie kitchen. They gathered buckets of acorns and fed the pigs. They helped bottle feed a calf. They had a fabulous time. Larkin was so busy playing , I barely saw him. He didn't even come in for lunch. I think he found some hickory nuts to satisfy his hunger. His friend had a bunch of old electronics his dad had given him to take apart. Larkin came home with a bag full of "treasures"that he spent hours investigating. I told him we'd go to the thrift store and find something for him to take apart. Miah got interested too, and they both decided they wanted to take their own money. Miah came home with a clock, and Larkin bought a radio.
A funny little story from the day playing on the farm:
The kids were out in the cow pasture and the two great pyrenees came over to say hello. Rohan started screaming, so I ran out to get him. He was only scared, was fine in a minute, and ran off to play with the kids again. That night, when Rohan was praying, he said, "Thank you those big white dogs lick me and are nice dogs." I can just imagine that he meant, "Thank you that those dogs didn't kill me today."