Meet my new rabbits. This is Havva, a fawn satin angora. Havva is Turkish for Eve. I'm hoping she'll be the mother of many. ;) I haven't gotten any babies from Sheherazde yet, unfortunately.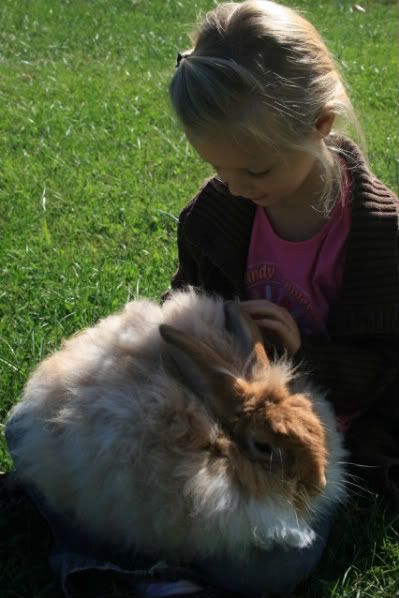 And this is Turk. An albino satin, I think. I looked at so many rabbits I got confused about which were which. I went to get Frenches but came home with Satins. I love both kinds and was mainly choosing for color.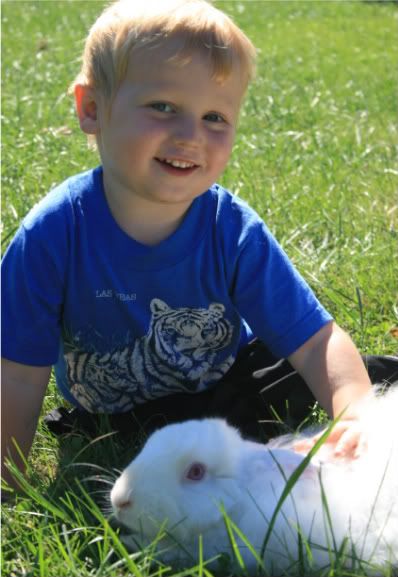 I'm sad to say I lost my first two males - both quite suddenly. I keep regretting the loss of my beautiful sable - oh how pretty he was! - and my friendly little Cocoa Butter.
Well, time for a fresh start. Now I have two males and a female with a nice variety of colors to spin. And hopefully, more to come.