Jeremiah wanted a puppy. We've had trouble with dogs in the past, so it is with a bit of trepidation that I met his request. It's not that I didn't want a dog. I love dogs. I have often silently wished we had one. It's just that I don't like getting rid of dogs. I hate getting attached and then having to part. I didn't want to have to put the kids through that again either. I'm pretty sure Jeremiah had no idea how nervous I felt about it though. Maybe that's because I immediately glued myself to craigslist. But I've been praying too. That we would finally find the perfect dog for our family. A dog we could keep and love for as long as it lives.
And here is the result.
She's a lab/ golden retriever mix with one blue eye. Larkin says she's the cutest puppy he's ever seen.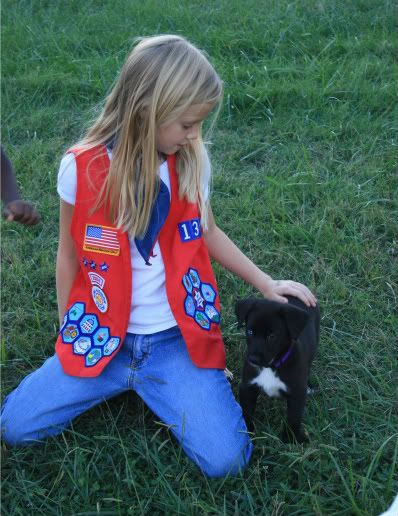 We introduced her to the chickens.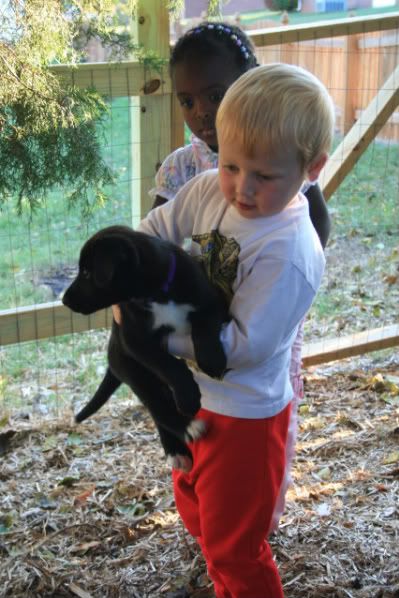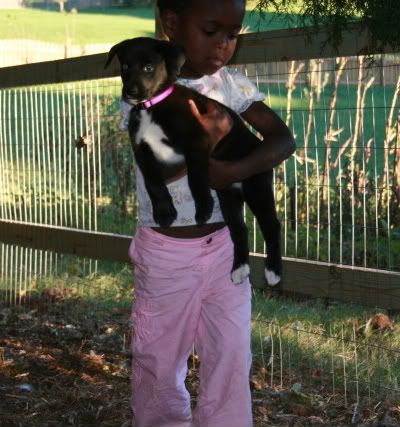 She's a sweetie, playful, and so far, pretty quiet.
And it looks like she knows her place. :)
P.S. About her name. I tried to stay out of it. I really did. I didn't say anything for about three hours. But I ended up naming her. It's like Rune with an "a". Everybody likes it except Zahana. She insists that her name should be Rainbow even though that's the name of one of our chickens. So Runa it is.