I love the look of delight on his face in this picture. He was really excited about his birthday. He had requested a green ice-cream cake. It took me about two minutes to make, which made me feel a little guilty, but it's what he wanted.
We started Rohan's special day with blueberry pancakes. Then we made some crafts together -a
flag banner
and
sparkly dragonflies
. Then it was cake and present time. We ended the day with a marshmallow roast, because it's Rohan's favorite thing to do.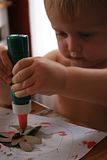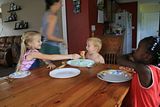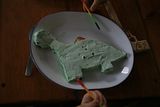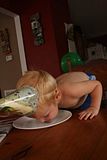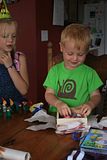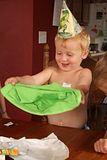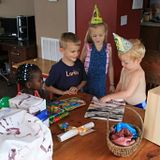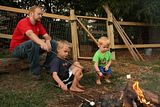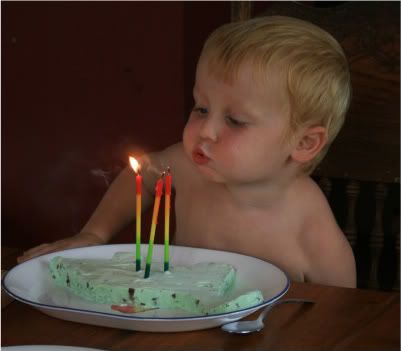 Rohan, I love you my sweet, sweet boy, so much that sometimes it makes my heart ache.
Rohan Elias. Ascending. The Lord is my God. May it ever be true of you.
You are a blessing, a gift. I love you.