I think we've been making up for our summer of nothingness. The weather has been so nice lately, and we've been out and about.
Zahana has suddenly decided that smiling for pictures is a nice thing to do.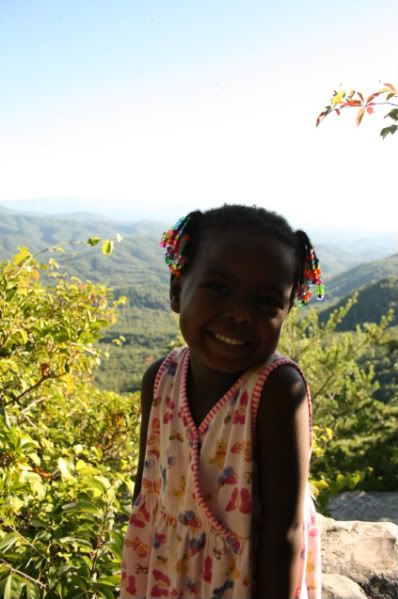 Look Rock
with friends.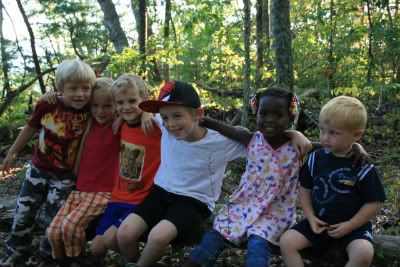 Knoxville Botanical Garden
with other
friends
.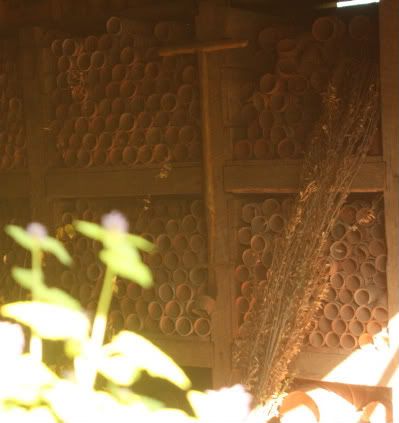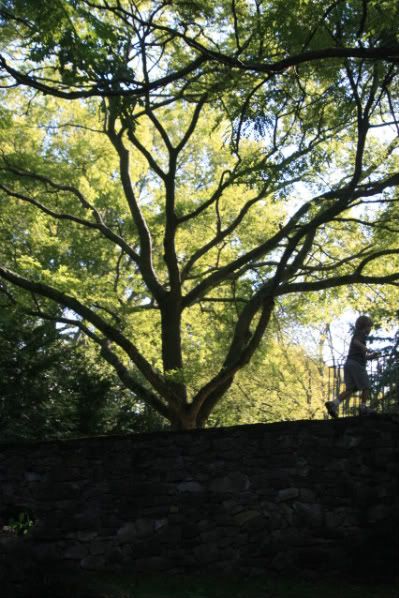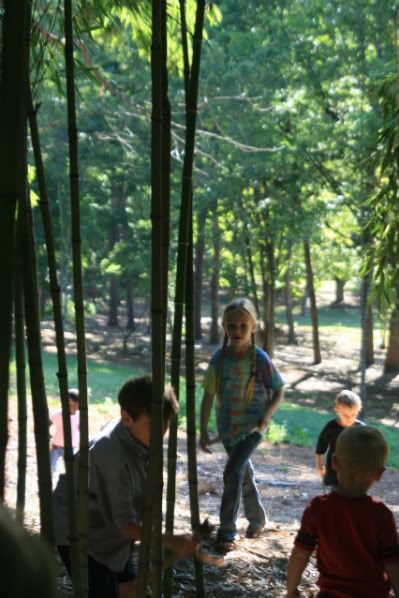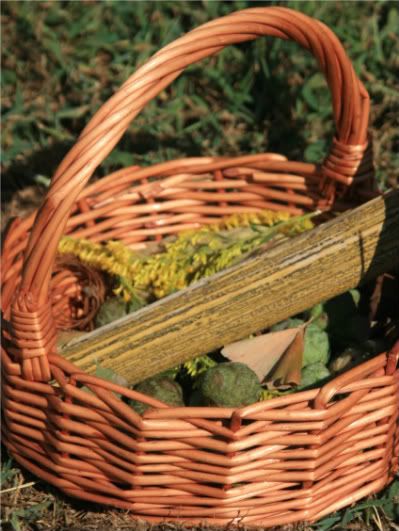 Larkin's first Cub Scout meeting.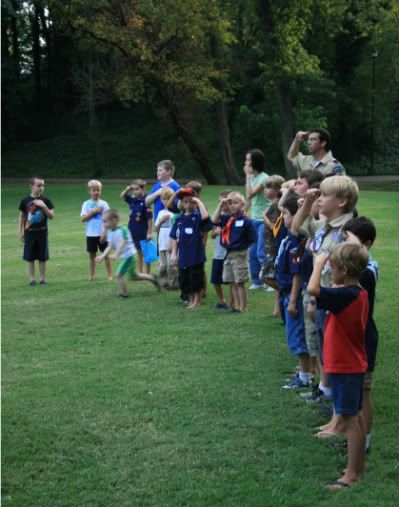 The boys made their own boats to race down the creek.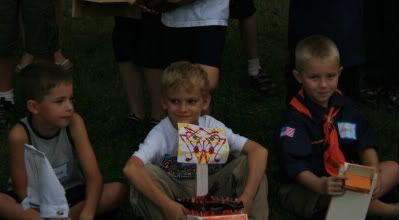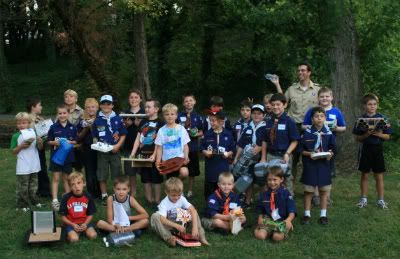 The creek was a little slow, so the boats got a little help from the cubmaster. :)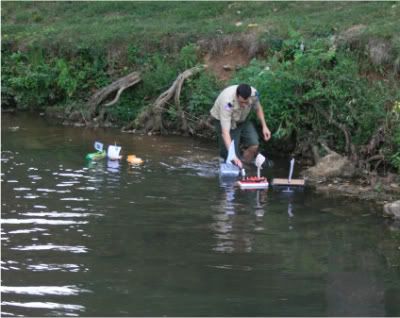 Spectators.
Larkin had a good time and got plenty wet. He's been looking forward to being in scouts for two years. I think he's going to really enjoy it.