Wright Brothers National Memorial
We listened to a talk about the Wright brothers. The story of how their mother taught them was inspiring for me. And the guy who gave the talk was really good - more of a storyteller than a lecturer.
Then we made three different paper airplanes to try out, directed by a park ranger. When we returned home, Larkin spent two days making airplanes from instructions on the internet and designing his own. Jeremiah helped him make a graph to figure out which ones were really great. I guess Larkin was inspired too.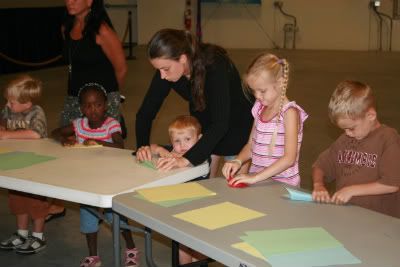 Alamance Battlefield was originally thought to be the first battle of the Revolutionary War, as the plaque below states. The guys who fought, though, weren't trying to start a revolution, only protect their own families and lands. Now it's a state park and no longer considered the beginning of the war.