Last year, we learned how to cut paper snowflakes like
this
. This year, we tried a couple new snowflake recipes, like
this star
, and
these animal and friends ones
. That last one was for inspiration, and we didn't bother with the printing and stuff. Let me show you how to make this easy.
Start with a regular-size piece of paper. Fold the bottom up to the top. Fold the right side over to the left side. Bring the left bottom corner up so the bottom edge meets the right edge. Then start cutting. Keep within the triangle and make sure your design touches both sides. You can make half of a symmetrical design or a whole design within the triangle. If you do half, you'll get four figures, like these frogs:
The kids also had a lot of fun making gingerbread cookies today.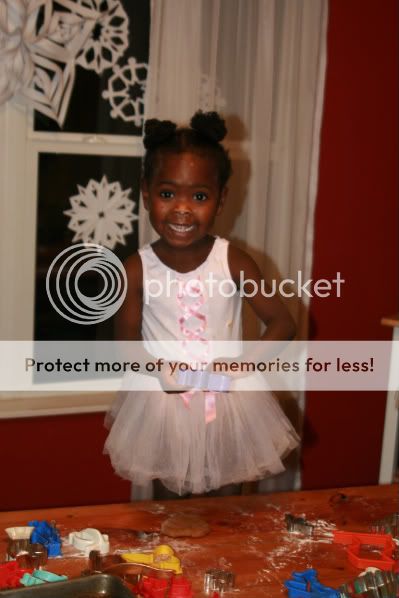 "At Christmas play and make good cheer,

For Christmas comes but once a year."

~Thomas Tusser~