Sometimes my brain gets overtaken with thoughts of school, learning, and teaching. I wonder what will be the best way to teach a specific lesson. I contemplate the amount of time we should spend on a subject and how I will fit that time into the rest of the day. I worry about all the things I'm not doing. I think of all the things I should be doing as a mother and a facilitator of education. I should be reading more. I should be making more. I should be training my children in life skills and righteousness in a more effective manner. I should be spending more individual time with each one. I should have more constructive activities for the little ones. I am becoming lax in my methods. I can't sleep and come to the conclusion that I'm a terrible mother and a failure as a teacher. However, there is no person telling me any of this. No one is as discouraging to me as myself. I forget who my true enemy is. I forget the truth and listen to the lies. Do you know what this does? It makes me a very cranky mommy. And isn't that exactly what the devil is aiming to do? I know the devil wants to steal my joy. I
know
it is better to show love than to do everything "right". But he's sneaky, and too often, I listen.
"Therefore humble yourselves under the mighty hand of God, that He may exalt you in due time, casting all your care upon Him, for He cares for you. Be sober, be vigilant; because your adversary the devil walks about like a roaring lion, seeking whom he may devour. Resist him, steadfast in the faith, knowing that the same sufferings are experienced by your brotherhood in the world. But may the God of all grace, who called us to His eternal glory by Christ Jesus, after you have suffered a while, perfect, establish, strengthen, and settle you. To Him be the glory and the dominion forever and ever. Amen." 1 Peter 5:6-11
I feel as though the "standards of the world" are always being screamed into my ear, though there is no particular person doing the screaming. It comes subtly through things I read, but it comes over and over until I feel inadequate to do the job that God has given me to do.
"For though we live in the world, we do not wage war as the world does. The weapons we fight with are not the weapons of the world. On the contrary, they have divine power to demolish strongholds. We demolish arguments and every pretension that sets itself up against the knowledge of God, and we take captive every thought to make it obedient to Christ. . . You are looking only on the surface of things. . . " 2 Corinthians 10:3-7
I need reminding that Satan wants to destroy me and my family. I need to be reminded to take every thought captive, because it is so easy to let them take me captive. I need to remember to look beyond the surface of things and see the real meaning of life - to glorify God. And most of all, I need to keep in the forefront of my mind the victory that is mine in Jesus Christ, which He secured for me on the cross and enables me to take hold of through His Holy Spirit.
"And now I will show you the most excellent way.
"If I speak in the tongues of men and of angels, but have not love, I am only a resounding gong or a clanging cymbal.
"If I have the gift of prophecy and can fathom all mysteries and all knowledge, and if I have a faith that can move mountains, but have not love, I am nothing.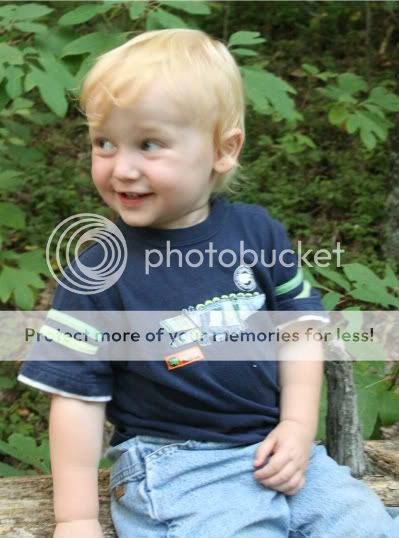 "If I give all I possess to the poor and surrender my body to the flames, but have not love, I gain nothing.
"Love is patient, love is kind. It does not envy, it does not boast, it is not proud. It is not rude, it is not self-seeking, it is not easily angered, it keeps no record of wrongs.
"Love does not delight in evil but rejoices with the truth.
"It always protects, always trusts, always hopes, always perseveres.
"Love never fails.
"But where there are prophecies, they will cease; where there are tongues, they will be stilled; where there is knowledge, it will pass away. For we know in part and we prophesy in part, but when perfection comes, the imperfect disappears.
"When I was a child, I talked like a child, I thought like a child, I reasoned like a child. When I became a man, I put childish ways behind me.
"Now we see but a poor reflection as in a mirror; then we shall see face to face. Now I know in part; then I shall know fully, even as I am fully known.
"And now these three remain: faith, hope and love. But the greatest of these is love."
1 Corinthians 12:31 -13:13