Happy Father's Day
to my daddy. He passed down his birdwatching to me.
To Jeremiah's dad.
To my grampa. The original birdwatcher and a real puzzle-lover (me too.)
To the father of my children, who is becoming a better father all the time. (He's a little blog-shy.)
I love you all!
There are those who have no father but Our heavenly Father. Be His loving arms for these children. Pray for them. Give to them. Help them. Please visit the below website to learn about a wonderful ministry to the children in Uganda.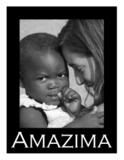 "Defend the poor and fatherless; do justice to the afflicted and needy." Psalm 82:3
Today is also Miah's birthday! She is seven now and sweet as ever. Miah, we LOVE you! xoxox
And happy First Day of Summer to you all!