Another fun strawberry recipe by Larkin.
Strawberry Popsicles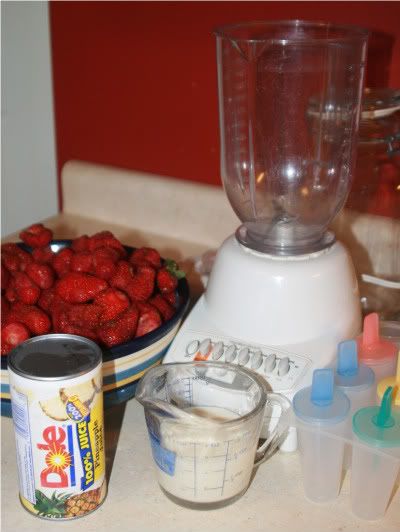 2 c.
fresh strawberries
1/2 c.
milk
3 Tbs. frozen juice concentrate
Pour milk in blender.
Spoon in the juice concentrate. We used pineapple. Feel free to use any flavor you like.
Add strawberries.
Blend until smooth.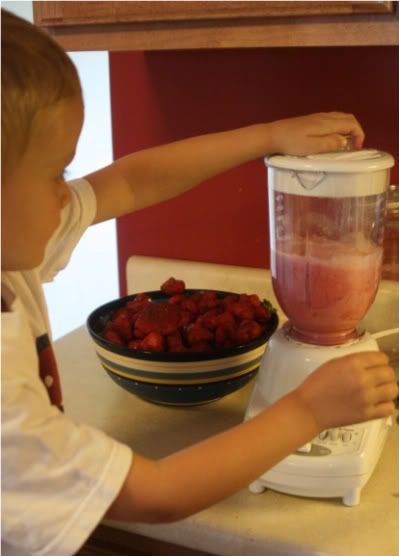 Pour into popsicle mold. If you don't have one use an ice tray or small cups.
Add handles. Craft sticks or spoons work.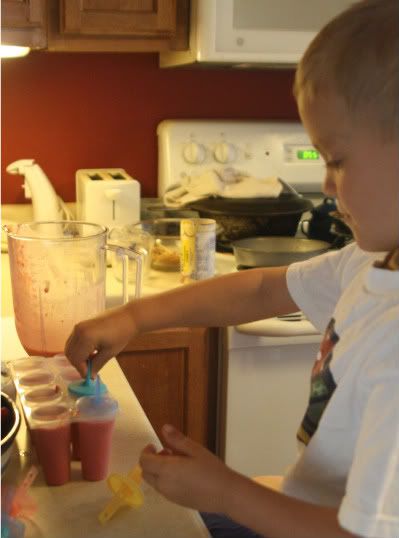 Put in the freezer until hard, about 5 hours.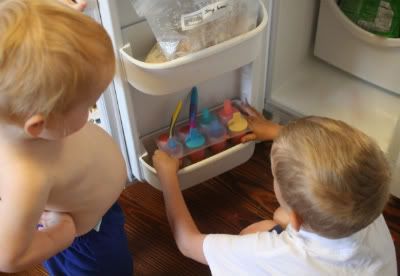 Eat and be happy!
Strawberries are the angels of the earth, innocent and sweet with green leafy wings reaching heavenward. ~Jasmine Heiler