More strawberries!
Miah made individual strawberry trifles for us for breakfast. They would also make a simple scrumptious snack. Let's get started!
Gather everything you need.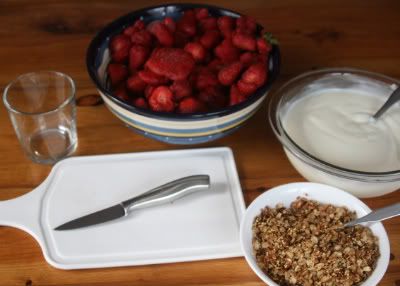 Fresh strawberries or other fresh berry
Yogurt - We used plain yogurt mixed with honey. Choose any flavor you like.
Granola - We used our
homemade granola
.
Scoop some yogurt into your glass. Remember that you will be adding a second layer of yogurt later, so don't put in too much now.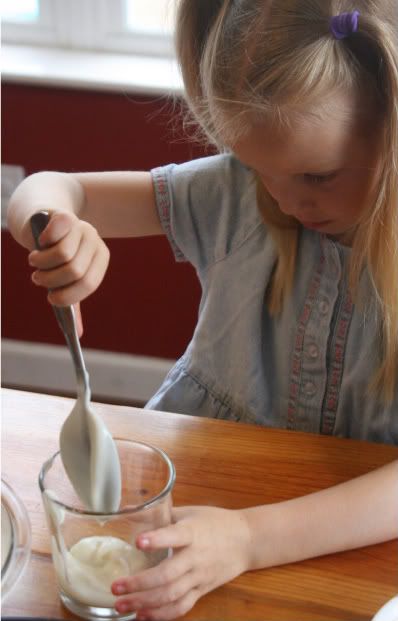 Chop strawberries.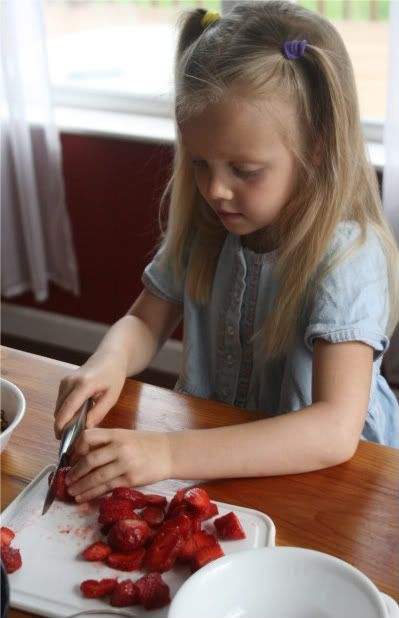 Put a layer of strawberries in the glass.
Add a spoonful or two of granola.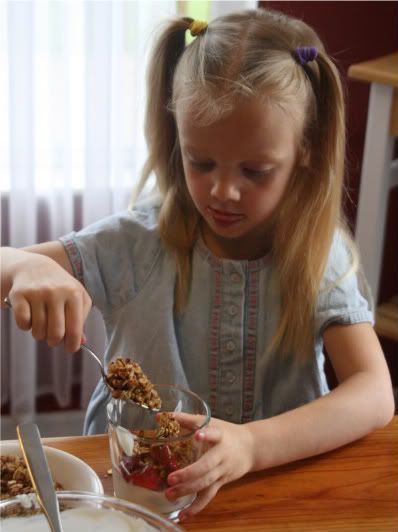 Repeat layers until glass is full.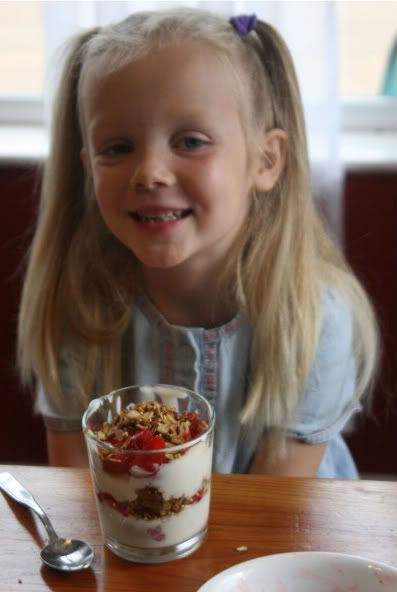 Savor the flavor with someone you favor.
This special feeling towards fruit, its glory and abundance, is I would say universal.... We respond to strawberry fields or cherry orchards with a delight that a cabbage patch or even an elegant vegetable garden cannot provoke. ~Jane Grigson