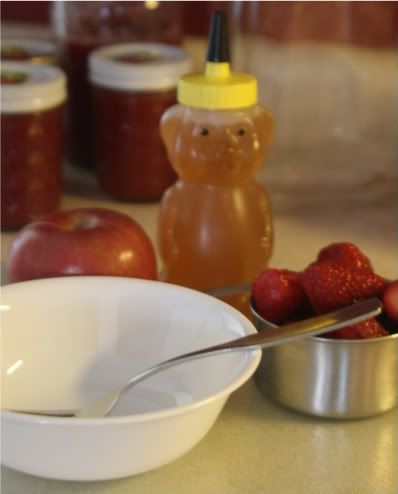 Today, Miah's making cinnamon chips with strawberry salsa.
You will need:
tortillas (We used corn, but you can use flour too.)
cinnamon/sugar mixture
1 c. strawberries
1 apple, peeled, sliced, cored
2 Tbs. honey
Preheat oven to 400. Brush tortilla lightly with water.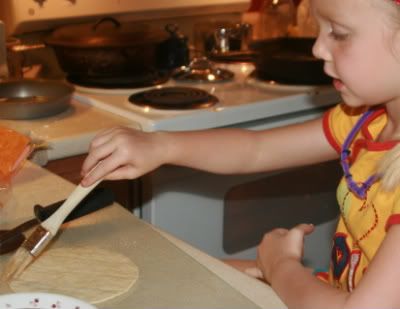 Sprinkle on cinnamon/sugar mixture.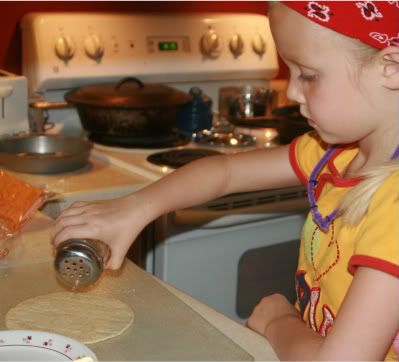 Cut tortilla into triangles with a pizza cutter. Lay triangles onto cookie sheet. Bake until crisp and golden. (Our corn ones took about ten minutes.)
For the salsa, mash 1/2 cup of the strawberries in a small bowl.
Chop remaining 1/2 cup strawberries.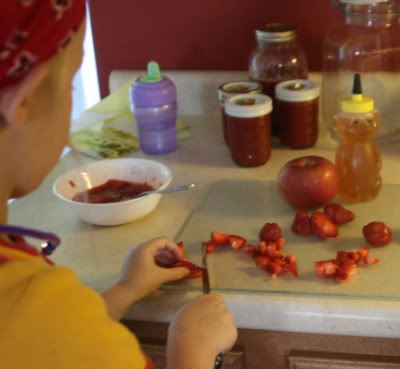 Chop apple. Put mashed and chopped strawberries and chopped apple together in a bowl.
Add honey.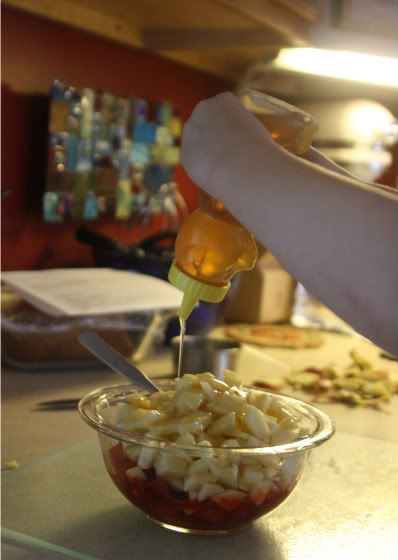 Stir.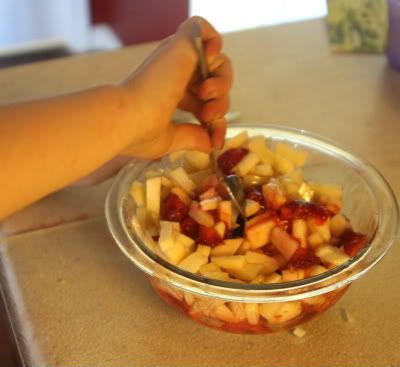 Enjoy!
The strawberry: "Doubtless God could have made a better berry, but doubtless God never did."
Dr William Butler