Bubble fun. I found the kind of bubble container that's supposed to be spill-proof. Zahana and Rohan love bubbles but can't keep the bottle upright, so I was happy with this find. Notice, though, that I said "supposed to". It did help and the fun lasted longer than normal, but Rohan's still leaked out all over his pants. Then they (not blaming anyone specific here) ripped out the foam cap, and that was the end of that. Definitely not worth $3 a bottle. But bubbles are still definitely fun.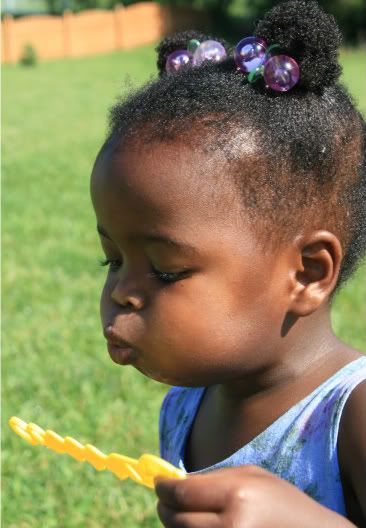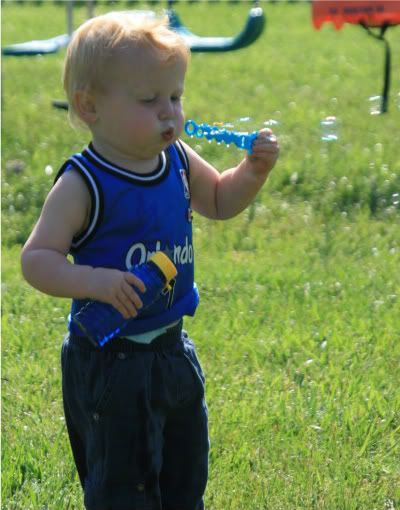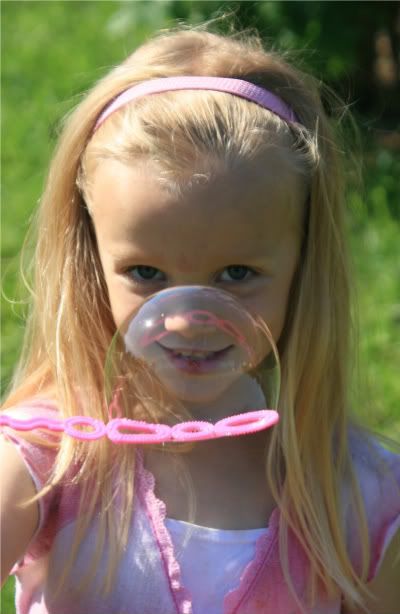 The honeysuckle is blooming and the air smells exquisite. See how they beckon.
Miah heeded their call.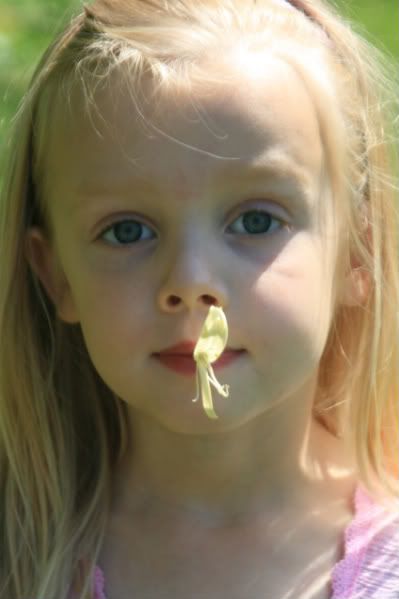 Lunch for the kids was nothing special today. When I was fixing it, Miah asked if we were having a muffin tin. She was disappointed when I said, "No." But when she saw what we were having, she exclaimed, "A big glump o' cheese!" and bounded over to the table enthusiastically.
My lunch
was
special today. I made some gluten-free yeast bread, which I don't get around to doing very often.
Then I made myself a grilled cheese sandwich, which I haven't had in months. As I was making it, I was envisioning myself being transported to paradise with the first bite. But alas, a grilled cheese sandwich can be no better than the cheese with which it is made. My cheese was on the bland side. Despite the lack of instant celestial bliss, I still enjoyed it.
Zahana, like usual, was a perfect angel the entire day. . .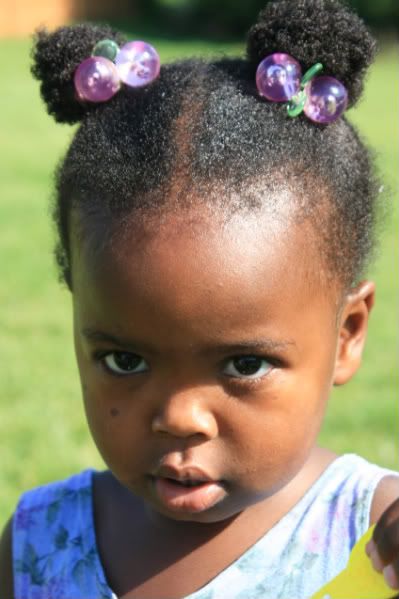 Except when she put sand in her hair. And stripped all her clothes off and ran around naked in the yard. Completely naked.
Except when she dumped all her new hairbands out in the sink and washed some of them down the drain. Except when she broke 2 glasses at 2 seperate times. Yeah, except for that.
Rohan grabbed one of the broken pieces of glass before I could grab him. It didn't seem to bother him at all that his finger was bleeding profusely. It took three band-aids before the blood stopped leaking out the edges.
No worries though. I found this happy spoon, and that just made my day. (Although at this point I cannot for the life of me recall what exactly it is on that spoon.)
Hope your Tuesday was as FULL OF LIFE as mine!