. . . as we know it.
This prophecy of doom is restricted to my household only.
because
Rohan can now
climb!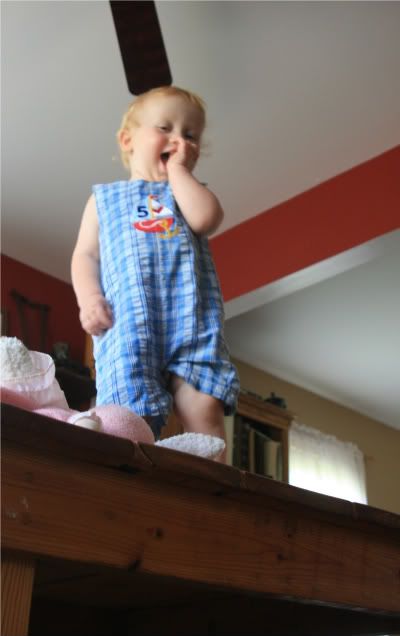 That means 2 climbers to retrieve from the table, the desk, the counter. And 2 more to rescue from trees and high rocks.
It also means Rohan go down the slide by himself. That's a good thing.