Yesterday, I went to the farmers' market for the first time this year. I cannot tell you how delighted this made me to see and buy all that fresh organic produce. We brought home fresh mint, oregano, sage, rosemary, bok choy, baby beets and greens, mustard greens, asparagus, chard, purple onions, and a bouquet of roses and hydrangeas. The flowers were Miah and Larkin's purchase. When I told them we were going to the farmers' market, they ran to their piggy banks and wallets to find money for flowers.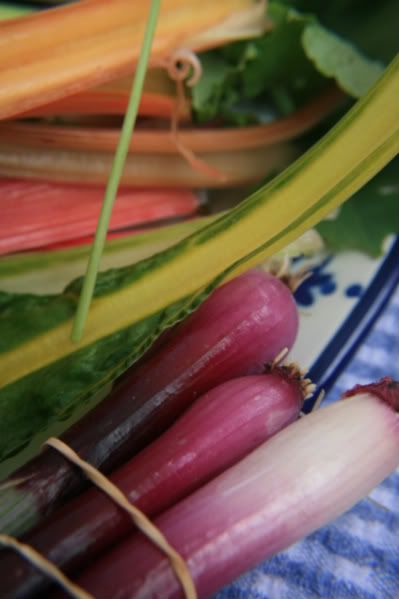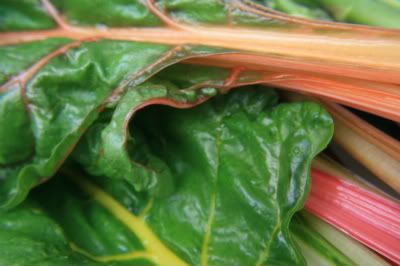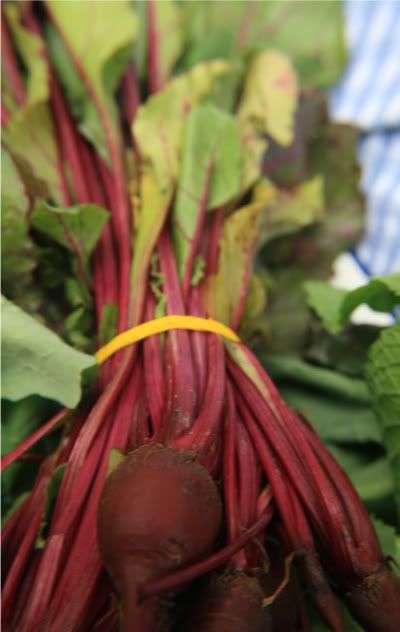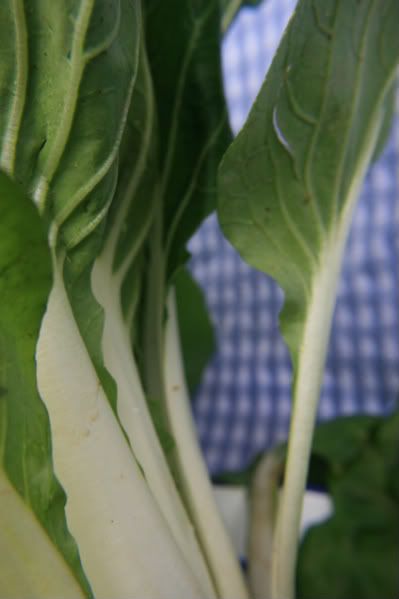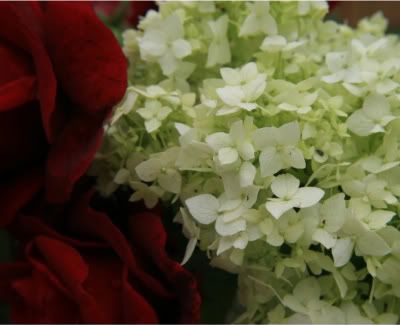 In the afternoon, the kids went to a friend's birthday party. There was plenty of fun with a zipline, tetherball, animals, a slip-n-slide, and lots of friends.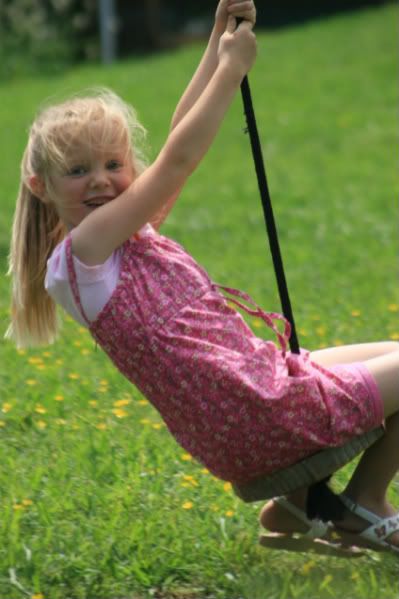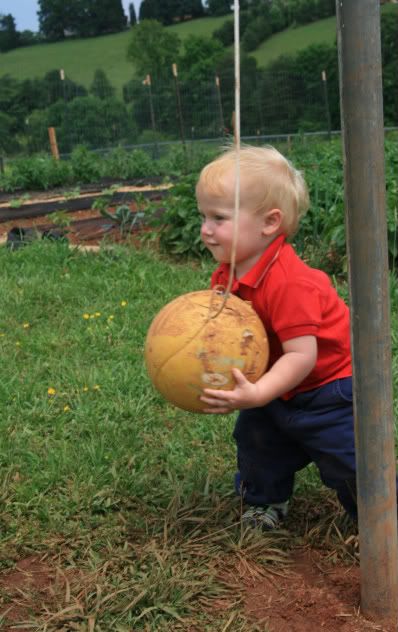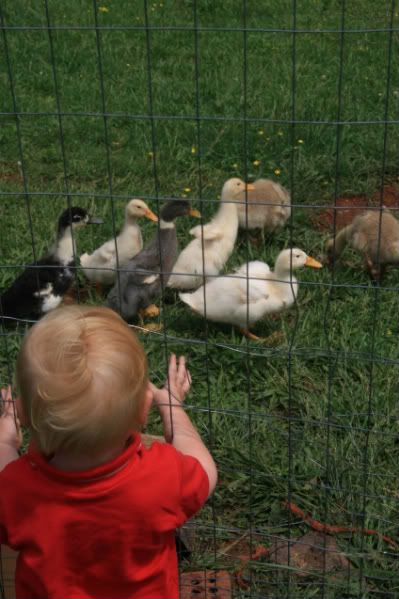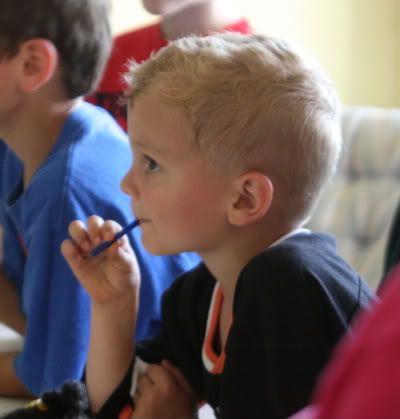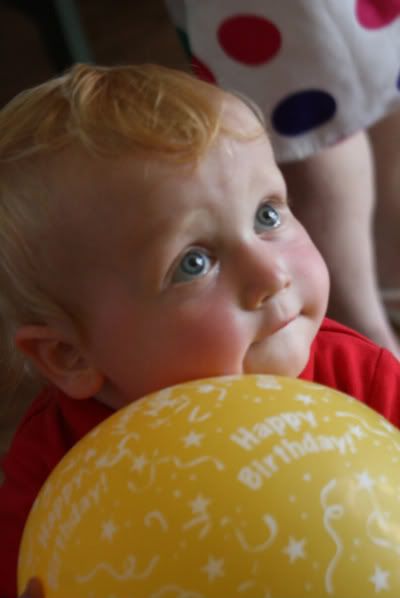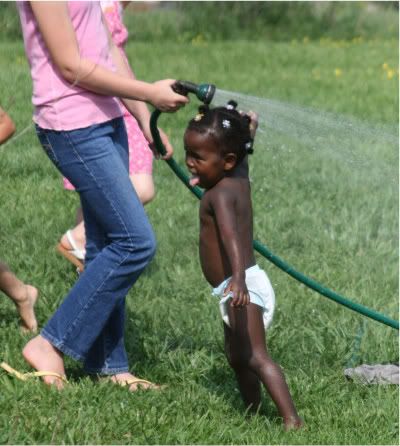 And for supper, grilled freshness. Local beef hamburgers, asparagus, onions, corn on the cob, salad with lettuce from our garden and a few mustard greens, and fresh brewed mint iced tea.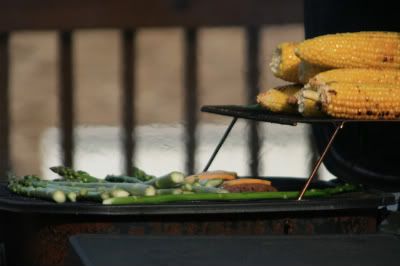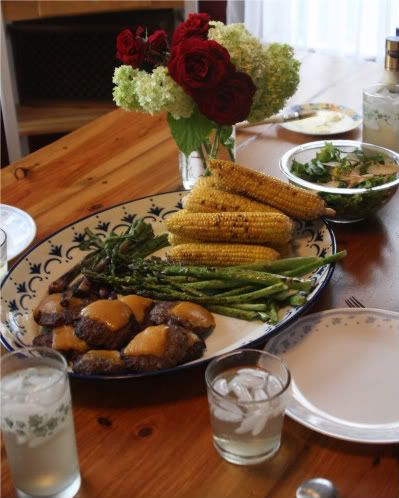 Rohan now says "Cheese!" whenever I point the camera at him, and it looks like this: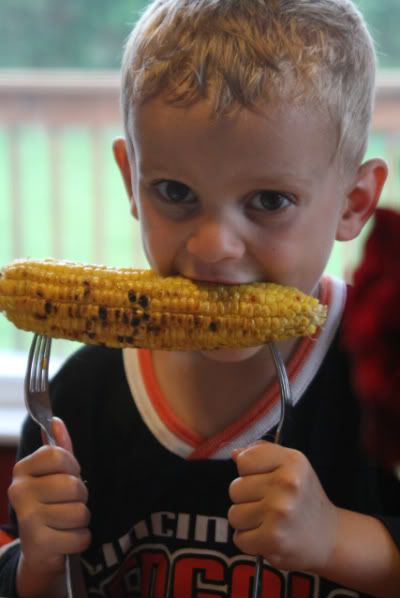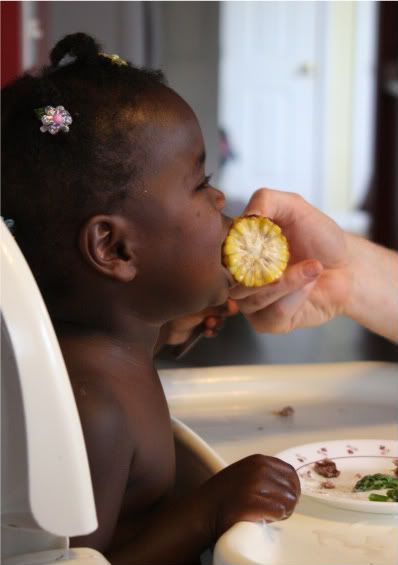 No, the corn wasn't fresh, but it was grilled, which sure made it good. The asparagus was the best ever.