This is a great way to use up leftover papaya - especially papaya that's not that great. Zahana and I made this together for my birthday breakfast. (
Go enter the giveaway!
) The measurements for the ingredients are approximate and fairly unimportant. If you only have one banana or your little one pours in extra juice, it's no problem. The important part is to have fun together and maybe learn a little along the way!
Ingredients:
1 1/2 c.
milk
2 bananas
16 oz. plain yogurt (1/2 large container)
1/4 large red papaya, peeled
1 c. orange juice
honey, to taste
Pour milk into blender.
Peel and break up banana and toss in.
Add yogurt.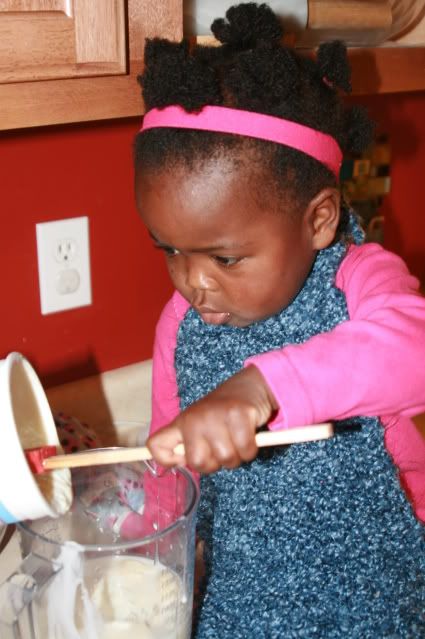 Chop papaya . . .
. . . and add to blender.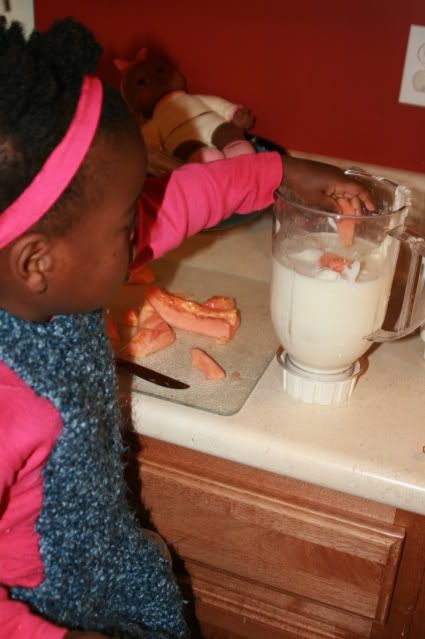 Squeeze in honey. We used a little less than 1/4 cup. The amount probably depends on the quality of your papaya and orange juice and your own tastes.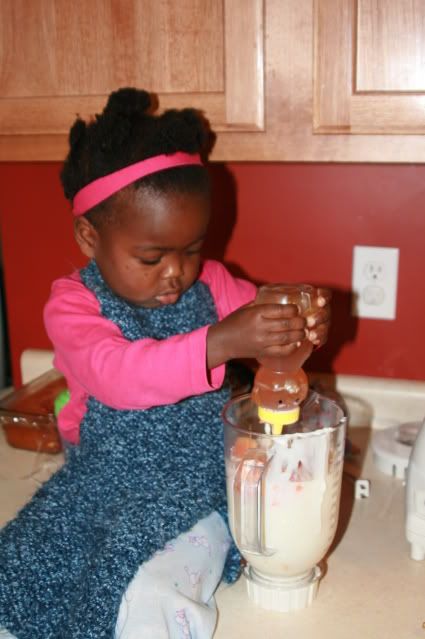 Pour in orange juice.
Blend until smooth.
Enjoy!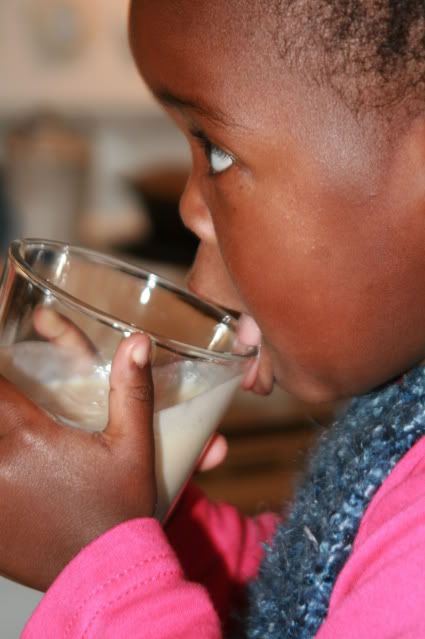 "a messy kitchen is a happy kitchen and this kitchen is delirious"
-Unknown