We've been having some fun strawberry snacks with all the strawberries we recently picked. Our first one is just strawberries and chocolate, an absolutely perfect pair.
All you need is melted chocolate, melted white chocolate, fresh strawberries, and toothpicks. I melted the chocolate in bowls before giving it to the kids. The plate to the left has strawberries with interesting shapes for more imaginative decorating potential.
I let Zahana and Rohan each have a little plate with melted chocolate and strawberries for dipping.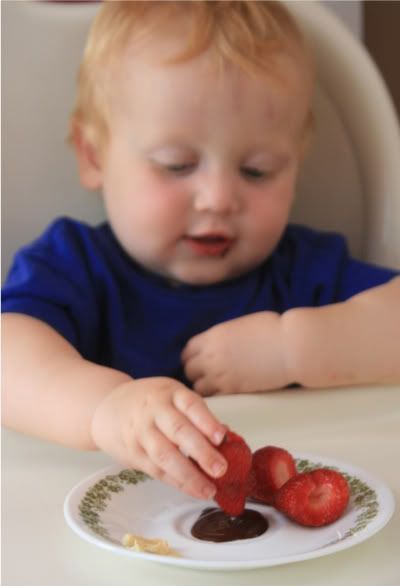 Miah and Larkin used the toothpicks and chocolate to decorate their strawberries with funny faces.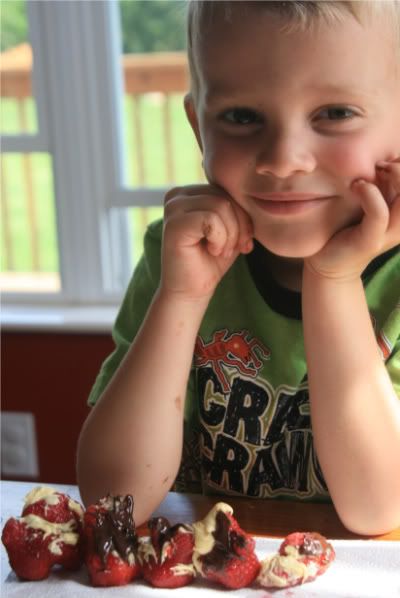 I couldn't resist a little play too.
A school of fish.
Kissy face.
Funny noses.

"Real friends will share even a strawberry." -author unknown
Here's a link
for someone who really knows how to play with food. These pictures are really neat!
If you decide to try decorating strawberries, let us know. We'd love to hear about it!