This recipe came from Kim in the postcard swap. She calls for 2 Tbs Almond butter, 2 slices toast or crackers, 1 Tbs. Nutella, and 1/2 banana. We used peanut butter instead of almond butter. When I went to get Nutella, the store was out, but they had chocolate peanut butter - a good substitute.
Miah woke up first this morning, so she prepared the sandwiches.
Spread chocolate peanut butter or Nutella on one slice of bread, toast, or cracker.
Spread peanut butter on the other slice.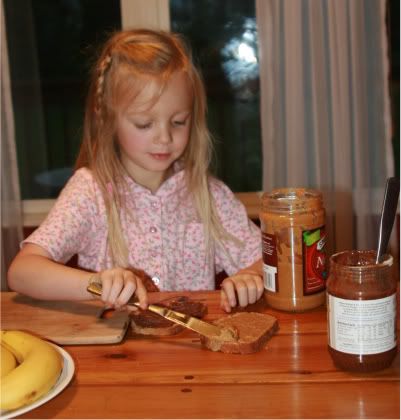 Peel and slice banana.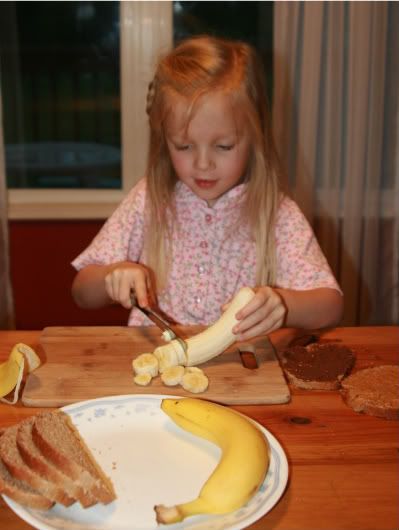 Place banana slices on one side of the sandwich.
Put the sandwich together.
Yum!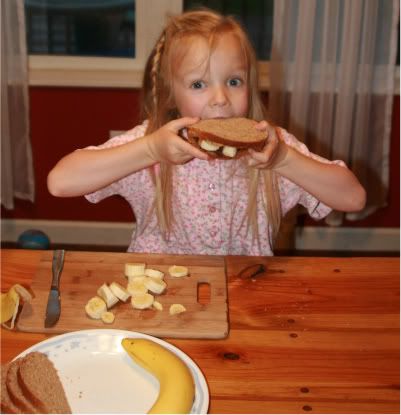 When Larkin came to the table he said, "Is this breakfast? Chocolate?!"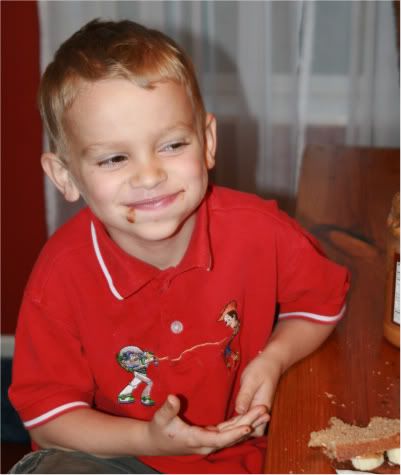 And Zahana's first words of the morning were: "Chocat. . . . More chocat!" Needless to say, they enjoyed this recipe. Thanks, Kim!
"If it ain't chocolate, it ain't breakfast." - quoted from virtualchocolate.com