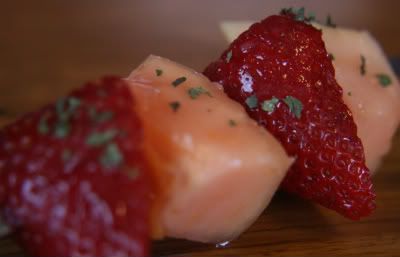 Our first postcard from the recipe postcard swap arrived last week. It was from
Jojoebi
. She sent a South African recipe called Fruity Mint Kebabs. We adjusted it slightly to suit us.
Ingredients:
strawberries
a small papaya
a lemon or lemon juice
honey
chopped fresh mint or dried mint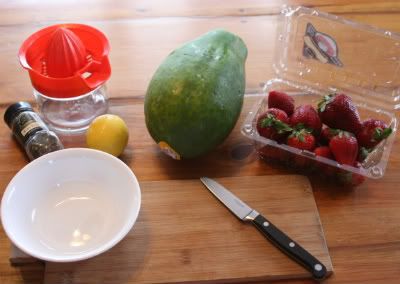 Remove leaves from strawberries and cut in half.
Peel papaya and cut in half. Scoop out seeds.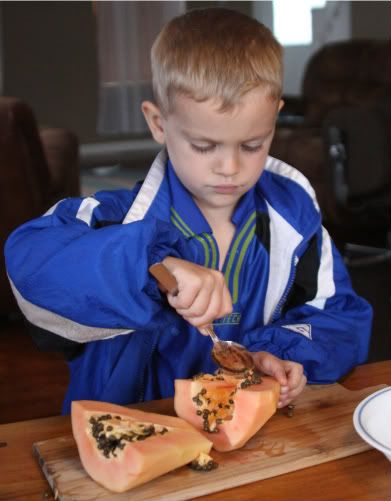 Chop into chunks about the same size as the cut strawberries. Larkin used one of our skewers to hold the slippery papaya still while he cut.
Juice lemon or pour a small amount of lemon juice into a bowl. Mix in honey to taste. We used a couple teaspoons for one lemon.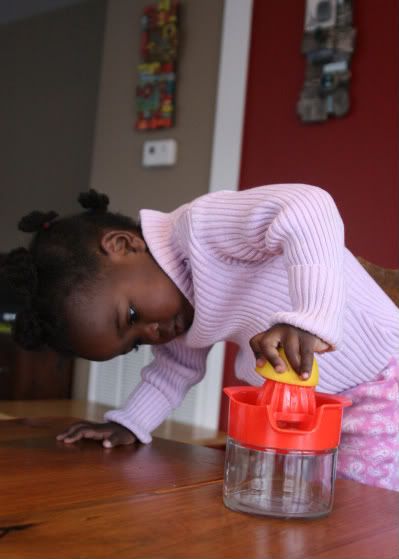 Thread strawberries and papaya pieces onto skewers. Brush with lemon juice mixture.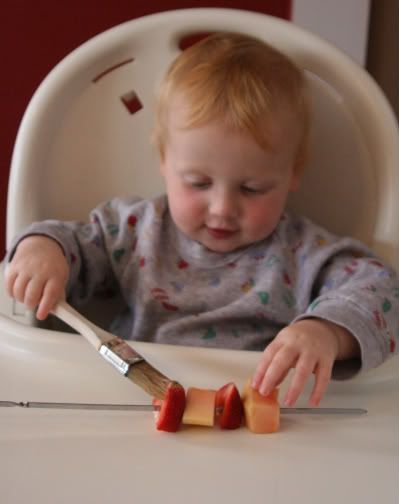 Sprinkle with mint.
Enjoy!
I mixed the leftovers together to make a yummy fruit salad for myself!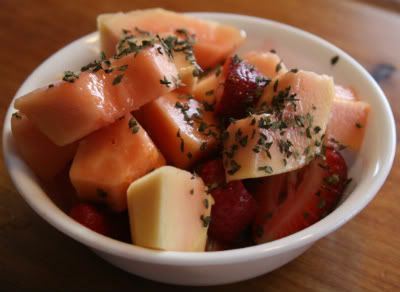 I really liked how all the kids could get involved in this recipe despite their age range. Thank you Jojoebi!
Vegetables are the food of the earth; fruit seems more the food of the heavens. ~Sepal Felicivant