Strawberry picking time is much anticipated in our house. We love fresh strawberries, and picking them is almost as good as eating them. When we called the strawberry patch on Thursday, they said they didn't officially open until Saturday but they wouldn't turn us away. So, we were the first customers of the year and had the whole patch to ourselves!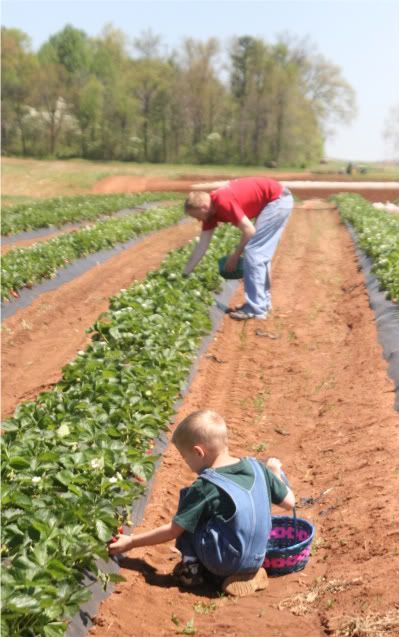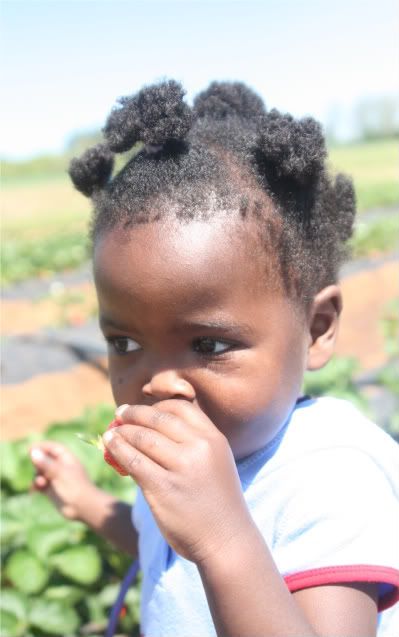 Rohan spent the whole time sleeping.
More pictures of the farm.
After washing the berries and counting by twos . . .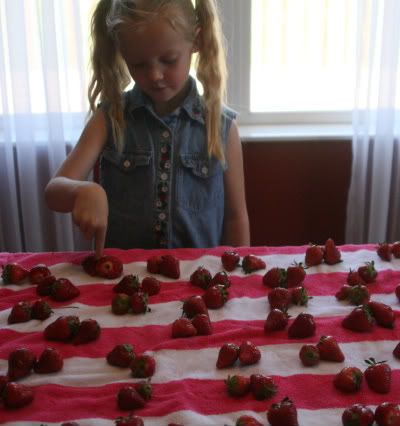 . . . we ate strawberry shortcake. Mmmm!