We picked strawberries again yesterday. (Rutherford's this time, locals.)
Rohan was awake this time and loved it.
He kept stealing strawberries out of everyone's boxes and stuffing them in his mouth. He was a mess by the time we left.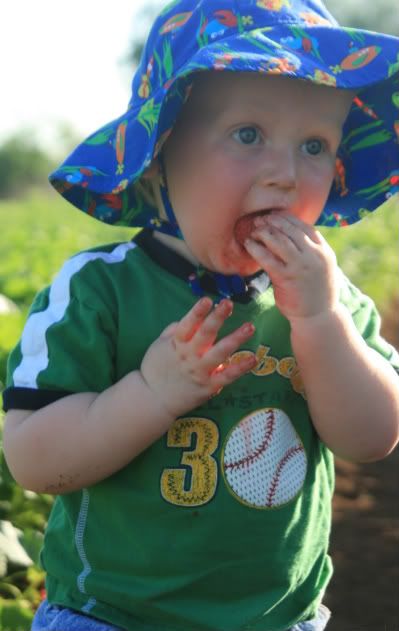 Look at those angel eyes!
She was a mess by the time we left too - found the only mud in the whole field and wallowed in it while my back was turned!
The bounty.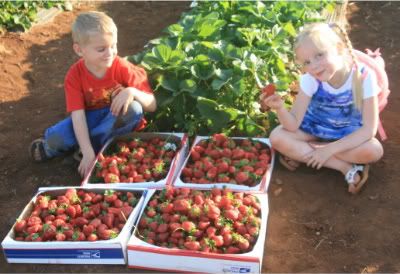 This time we had chocolate ice cream with fresh strawberries afterward.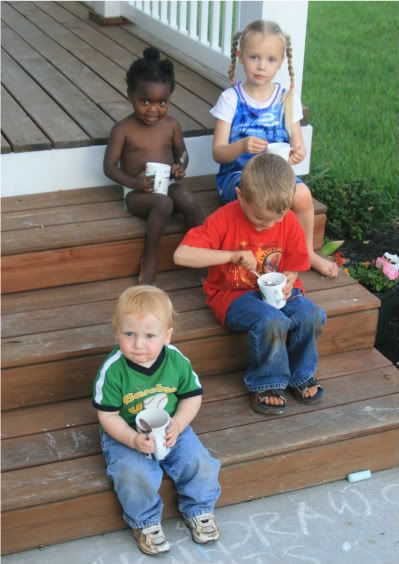 I love fresh strawberries!