We've been cooped up in the house too long with cold and rain. With a one-year-old and a two-year-old, it's not easy to get out into the woods in all weather. But joy of joys, the sun has been out this week, and we went to the woods.
We saw lots of little critters. My favorite was this tiny grasshopper that had just shed its skin.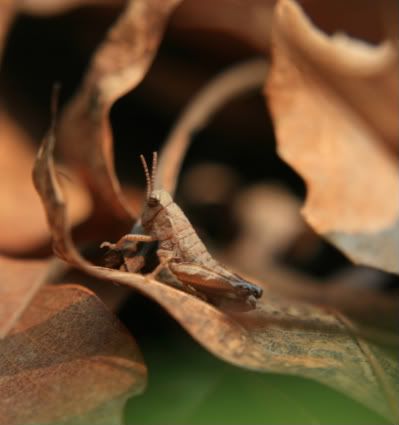 We played in the creek, climbed rocks and logs, and Larkin even found a morel all by himself!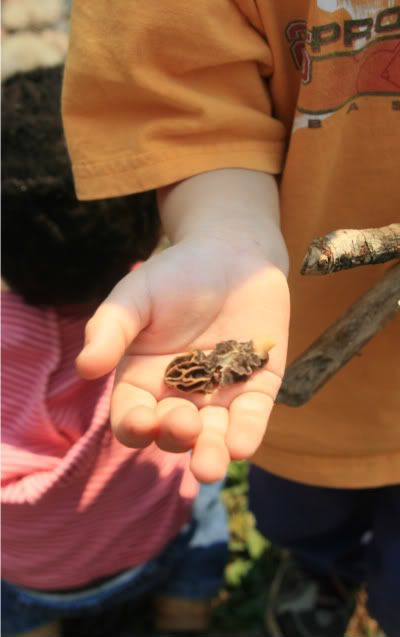 More pictures from our day. Enjoy the show!
To bring the human race, family by family, child by child, out of the savage and inhuman desolation where He is not, into the light and warmth and comfort of the presence of God, is no doubt, the chief thing we have to do in the world. . . . The highest duty imposed upon [the parent], it is also the most delicate; and he will have infinite humility, gentleness, love, and sound judgment, if he would present his child to God and the thought of God to the soul of his child. - Charlotte Mason