Despite my
intentions
, we did not make it to church this morning. Rohan woke up with pink eye, so we stayed home. And we really had a great morning. I took the camera out for a few early morning pictures.
Then the kids painted
Easter egg rocks
.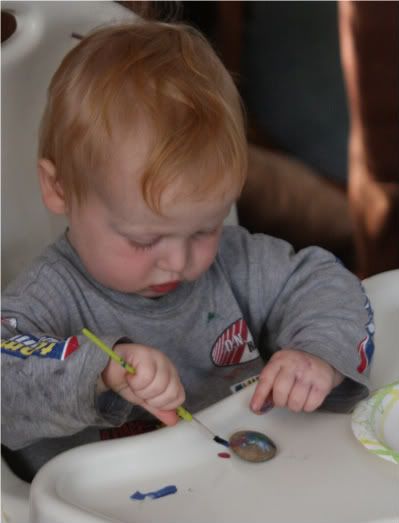 Here's Rohan letting me know he's done painting.
You would think I could have caught him
before
his face was covered in paint, but I was busy working on
this
:
Miah used my leftover pieces to make her own flower.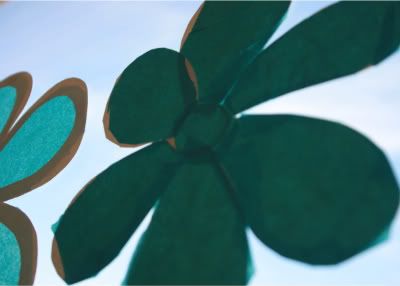 The finished rocks. Miah's.
Larkin's.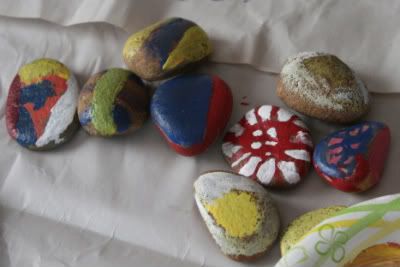 Zahana's.
Rohan's.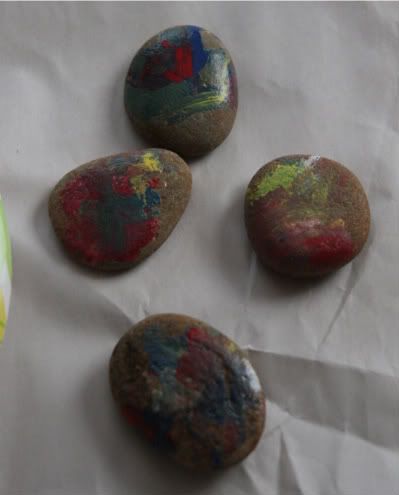 Then after sliding down the steps on fish. . .
. . . and playing with legos. . .
. . . we made
handprint lilies
.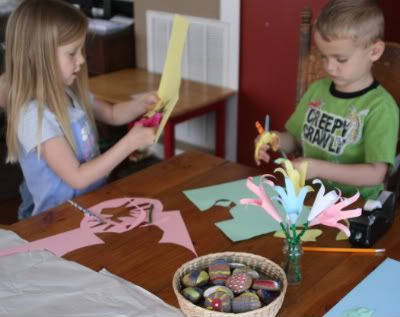 The kids had lunch outside, played with Aescwine, picked more dandelions, and climbed trees while I took more pictures.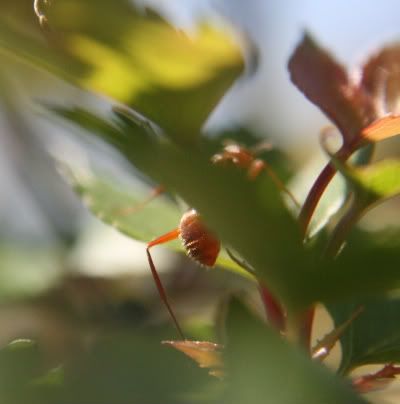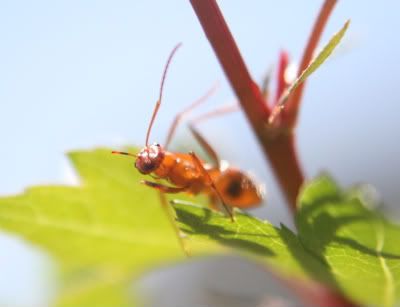 Happy Easter everyone!
. . . Become complete. Be of good comfort, be of one mind, live in peace; and the God of love and peace will be with you. 2 Cor. 13: 11
******************************************************************************
Click
here
to enter my birthday giveaway!