"A weed is just a plant whose virtues have not yet been discovered." -Ralph Waldo Emerson
Today I learned about the virtues of dandelions.
Lynette Kraft
introduced me to frying dandelion blossoms.
We found a handful of dandelions, whipped up a thin batter using egg, milk, rice flour, and salt, and tried it out.
The kids liked it and Larkin kept asking for more. I liked the smaller ones; the larger ones were a little bitter. It was fun. It made me wish we had more dandelions in our yard.
Actually, before I fried them I looked up online about eating dandelions. Apparently they're pretty good for you. The greens can be used in salads and contain calcium, vitamins A and C, thiamine, and riboflavin. The milk is good for warts, if you're not allergic to it, and the root can be brewed to make a tea for tonsillitis and detoxifying the blood. It's also good for eczema. Of course, that's only if they haven't been sprayed with chemicals, as in a yard.
Who knew?
The whole thing reminds me of a line in a song by Ginny Owens: ". . .bearing gifts as if they're burdens. . . " God gave us this lovely sunshiney flower full of health-giving properties, and what do we do? We spray it and scorn it and kill it. Not the children, though. They see the beauty in the happy blossoms. They gather them in bouquets, blow the seeds, and make a wish. "Let the little children come to me," Jesus said. "For such is the kingdom of God."
The kingdom of God
!
And here we are at Easter, remembering a gift that truly was a burden. The burden of the cross, of our sin, carried on Jesus' shoulders, as a gift for us. This gift was His burden so that it should not be ours. And what did the people do? They sprayed Him with their spit. They scorned Him. They killed Him. Do you think the children were spitting and taunting? I think the children were weeping. Because Jesus had said, "Let the little children come to me." He said, "For such is the kingdom of God." The kingdom of God was weeping.
I confess. There is a gift I've been carrying as a burden - like a weight on my shoulders. I don't usually look forward to church, and I've been tempted to just skip church tomorrow. Yes, on Easter. Not because I don't like the church I go to or the people there. It's just that I have to take all the kids by myself and sit in the nursery a lot. And Easter is such a family time. Jeremiah has to work on Sundays, so it's not a family time. Woe is me.
How ridiculous that I view church as a burden! We looked for a long time for a church home. We found it. God is good! I am not alone. I have a church family. I love these people, and they love me. I know they do. A place like that is hard to find. I think of the Christians in China and other places around the world where people risk their very lives to go to church, to meet with people who love Christ and love them. God forgive me! I will bear this gift as a
gift
! Tomorrow, I will enter His gates with thanksgiving! I will enter His courts with praise. Because He has given me a beautiful gift - His church, His love, His life, His ressurection. This gift shall be borne with joy.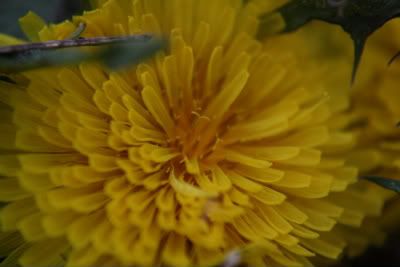 ********************************************************************************
P.S. If you haven't already, please click
here
to enter my birthday giveaway.