I guess that's what we were celebrating.
Miah and Larkin like to have random parties. Yesterday, Larkin hung up decorations and gave everybody a birthday hat to wear. That was about the extent of the party. Provides a little festivity to an ordinary rainy day.
A Bit of This and a Bit of That
makes really cute muffin tin dinners for her son. I thought I'd give it a try. My first attempt wasn't nearly as creative as hers but still fun. Then I found the website where these originated (I'm assuming.) Michelle at
Her Cup Overfloweth
gives weekly themes for muffin tin dinners and posts pictures of them. Sounds like fun!
Miah and Larkin shared this one - it's actually a deviled-egg holder (or something) instead of a muffin tin.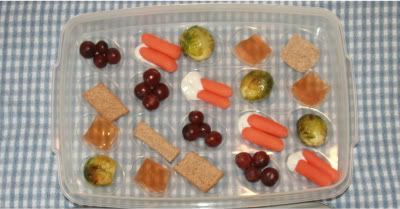 These were Zahana and Rohan's.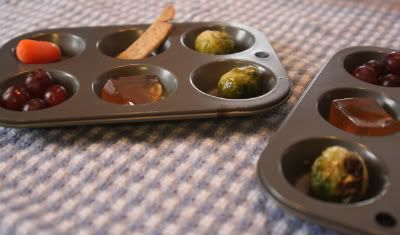 Miah enjoying her
brussels sprouts
.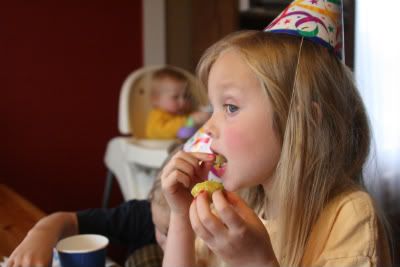 Larkin enjoying carrots with ranch.