I finally put some new activities out for the little ones. I originally intended to change them quite regularly, but there's just a lot of other work to do and life to live. Happily though, I was able to get 5 new pieces of work put together a couple days ago, and the kids have been enjoying them.
First, a treasure hunt. Sift the beads out and transfer them to the treasure box. I found the nifty scoop and box at the thrift store. I love watching Rohan do this one; he's so careful!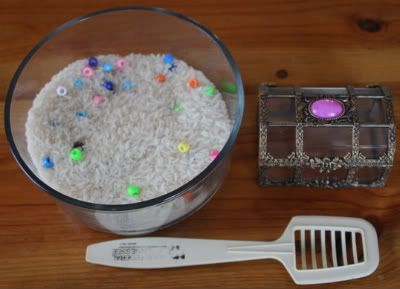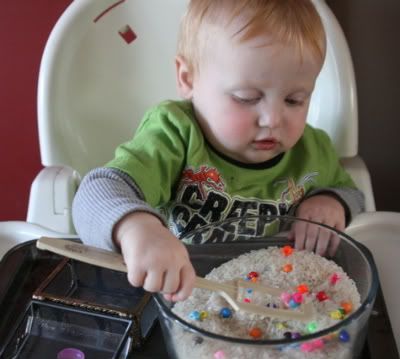 Using tweezers and color matching. I was thrilled to see Zahana using the tweezers correctly. A few weeks ago, she kept trying to use two hands and couldn't really grab onto things. This time, she did great.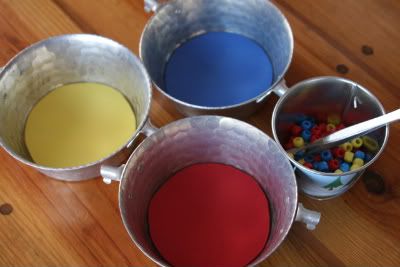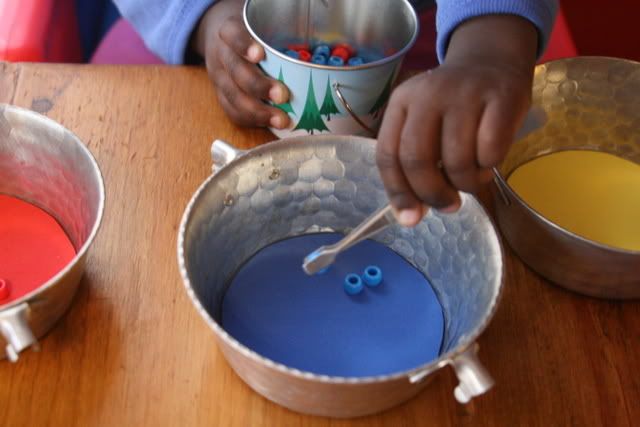 Cutting pieces of playdough.
I found
this
on
Chasing Cheerios
. The key to getting the clothespins on is to hold your tongue in just the right spot!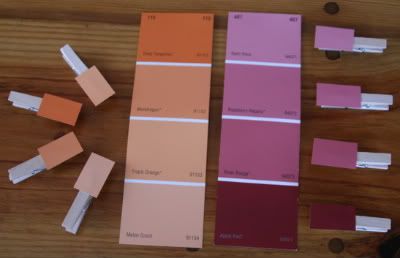 The last one I haven't given to Zahana yet, but Miah asked to try it. It involves water transfer (using a dropper, syringe, and tiny ladle) and color mixing.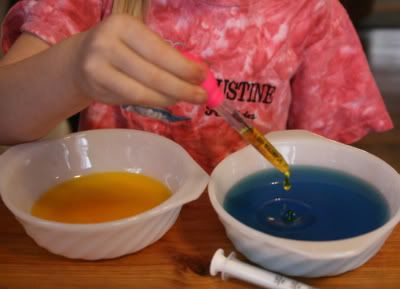 On a slightly different note, Miah and Larkin have found a new way to use the nuts and bolts board. Now they pretend the bolts are an army of men, the biggest one being the king. Then they dress their guys in armor and helmets by adding the washers and nuts. I love listening to them play.