My mama visited this week. It was so nice to have the company. The kids, of course, loved it. Except Rohan. He kept giving her the evil eye - he pretty much just doesn't like people in general. Everybody else, though, had a great time.
She played lots of games with the kids and read to them.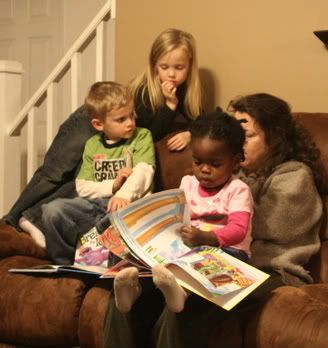 Danced with them.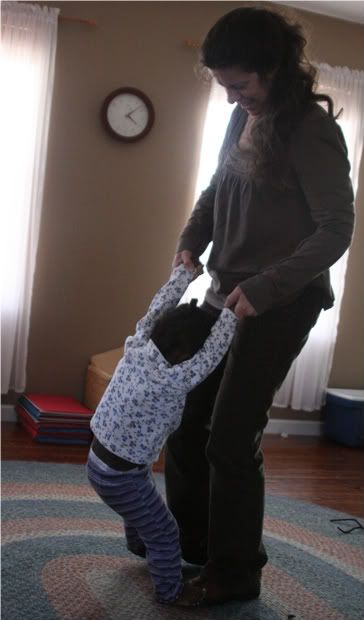 Taught Miah to crochet a chain.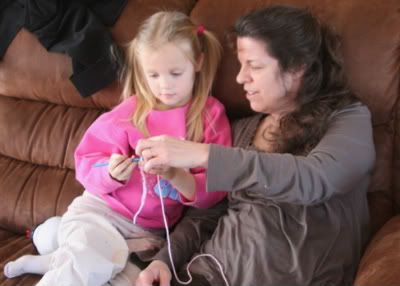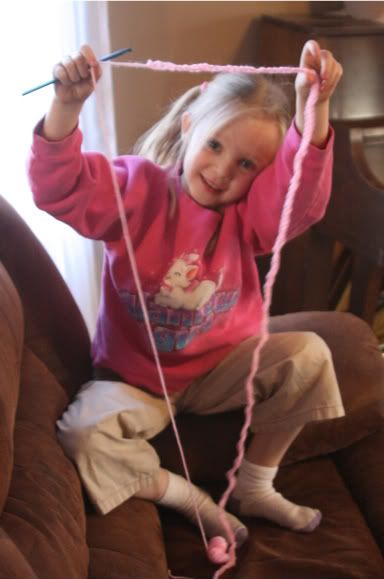 And went hiking with us.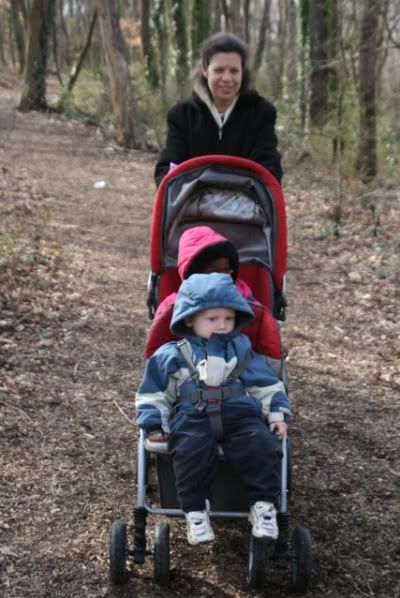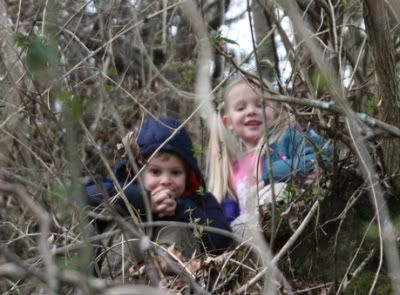 Some footprints we found on one of our hikes.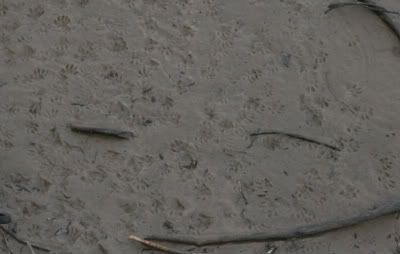 I think often of how I am like her. She raised me, and now I am doing what she did. How could I not be like her in some ways?
She loves family and times of being together. My brother and sister and I went to public school, but she loved the days when we were all home together - weekends, snow days, summers especially. She was very present for us. Summers were always my favorite time of year - no school, long warm days of playing outside in the woods and field and creek, vacations. But mostly because she was there. She took us to the library and the pool and other places, read to us, gardened with us, played with us, but mostly she was just there - in the background, making kool-aid and cookies and being there for us. If she wasn't there for me, I wonder if I would be here for my kids. Or if I'd be working away from home. Or if I'd have kids at all.
She loves to be outside, hiking, tending flowers, walking, or just soaking up the sun and fresh air. "Go outside and play," she'd say. And join us when she could. Now I say it too. And join them when I can.
She was my teacher. Not for "school" but for much more important things. She taught me to read and always encouraged reading. She taught me about God, faith, life, love. She was the children's church teacher and Bible quizzing director at church for a while. I always enjoyed those times of learning. I always said I couldn't teach kids. But her example influenced me a lot. I not only teach my kids, but I enjoy it too.
Education commences at the mothers knee, and every word spoken in the hearing of little children tends toward the formation of character. Let parents always bear this in mind. H. Ballou