Yesterday morning this carolina wren was singing right outside my bedroom window. I don't think I've ever seen a wren singing like this at the top of a tree. They're always hopping around the underbrush. But it's almost spring! He probably had some very important reasons to be singing! Unfortunately, when I ran to get the camera, he flew to a tree a little farther away.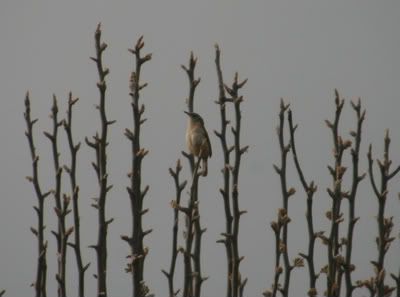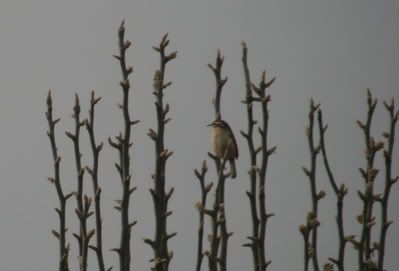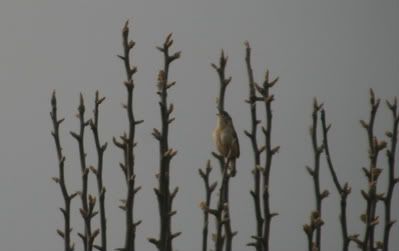 Later, we went to some friends' house to swap seeds and get them started.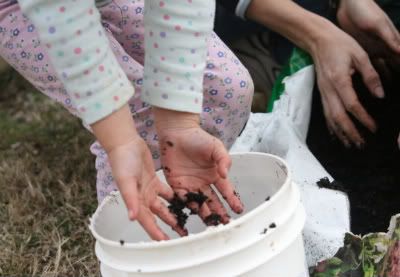 A woodpecker feather I found there. We also saw some lovely cedar waxwings, which I haven't seen for a while. No picture though.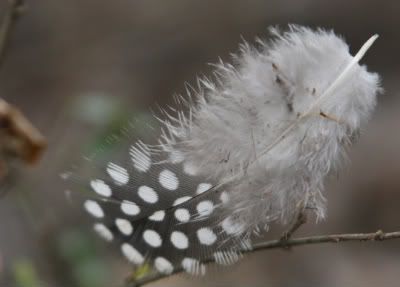 This crepe myrtle was full of kids at one point. So much fun!