Rohan has moved on. He no longer finds placing
simple shapes on a wooden rod
challenging. He has graduated to using the nuts and bolts board Jeremiah made out of airplane parts.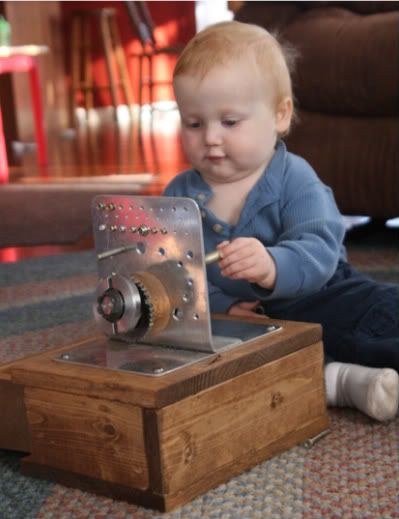 And he wanted to try pouring rice. I was very surprised how well he did. The rice actually went where he intended it to go. When he spilled a bit, he would stop and look at me and say, "Uh-oh." And wait for me to clean it up. It was very cute.
But after a while, he decided he'd eat the rice. . .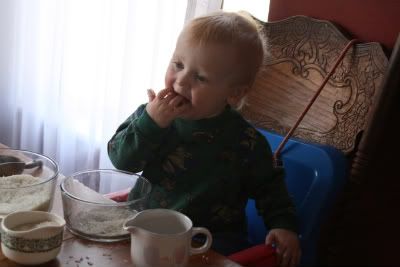 . . . and drop it on the floor.
Oh well, we can't have him growing up
too
fast. :)
I asked Jeremiah to make this moon game for Rohan since he likes to balance things.
Rohan didn't take to it like I expected him to. He likes to kick it over and build towers with the cylinders and then kick the towers over. Such a boy!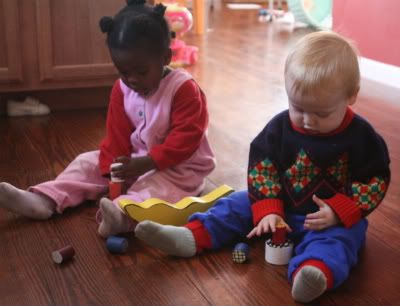 The other kids like to balance the cylinders on the moon part though.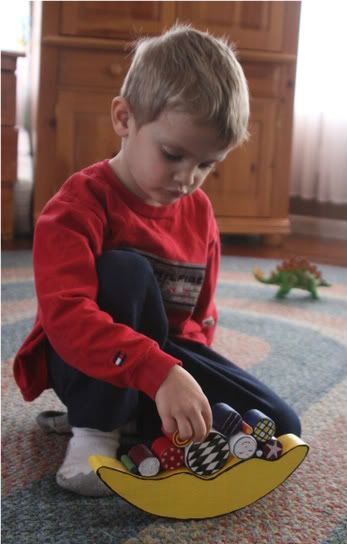 Don't think it's all quiet work around here, though. There's plenty of rough and tumble fun too!