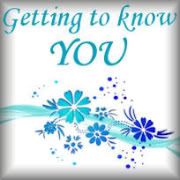 Dancing
Barefoot on Weathered Ground
has started an event for bloggers to find out more about each other. Click on the above icon to join in.
Last week, we started some seeds inside.
Watering the compressed peat.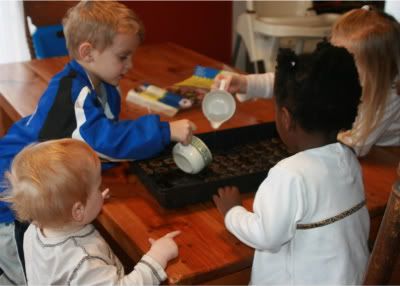 Planting.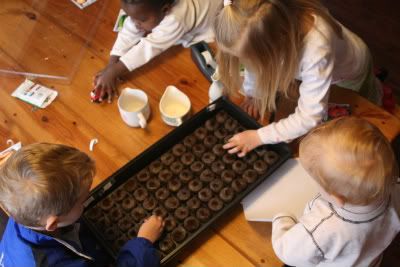 The finished work.
I found this cute game, Garden Surprise, at the thrift store. I thought it went along nicely with our preparations for spring.