I took the kids to a park today to enjoy the beautiful sun.
Rohan was delighted with the ducks and geese.

I was watching the little ones when I heard, "MAMA! MAMA! MAMA! I found a holly tree!" Oh, the simple joys!
Larkin, of course, was digging in the water and came up with these shells.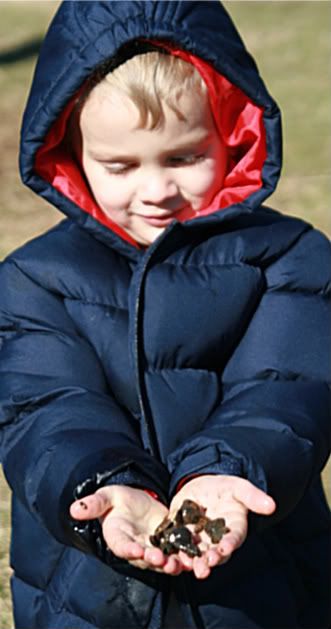 Zahana was fascinated by the water. She just stared at it and would occasionally say, "Wahyuh." It was wonderful to breathe the fresh air and feel the warm sun. Despite the fact that we don't have much of a winter around here, spring can never come too soon.