. . . interstate study.
Over the past few months, we've been learning about the states, one state per week. This week was Georgia. First, we check out all the good books at the library about the state.
The kids put together our United States puzzle. And after reading the library books, they make a notebook page.
Miah's Georgia page includes a honeybee, chicken, cat, and train.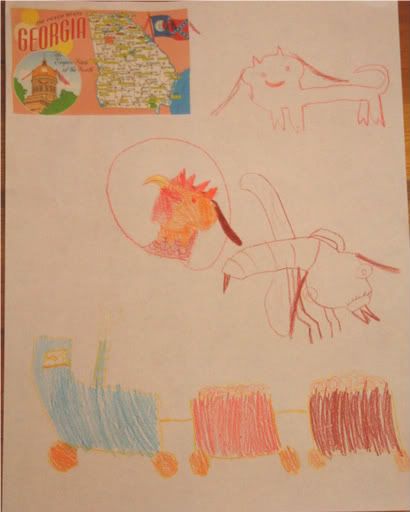 Larkin's page has a honeybee and blue crab.