. . . hearts!
The kids and I made these heart-shaped pretzels for Valentine's day.
Other scenes from our Valentine's Day:
Making the pretzels.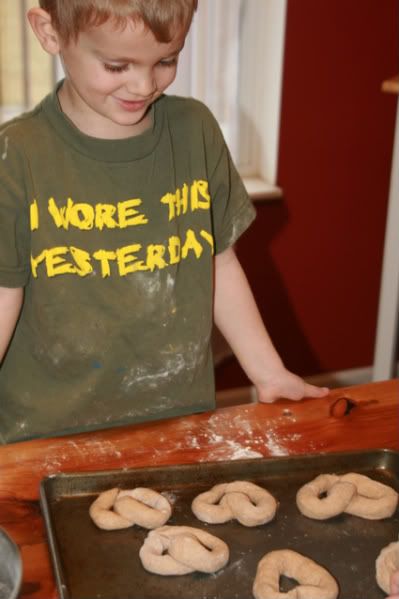 The cinnamon and sugar ones.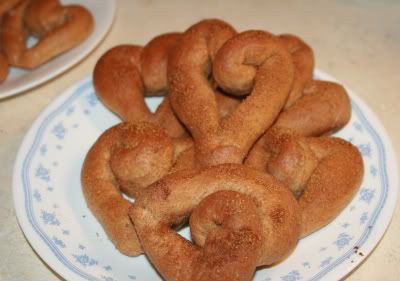 Flowers given.
Flowers made.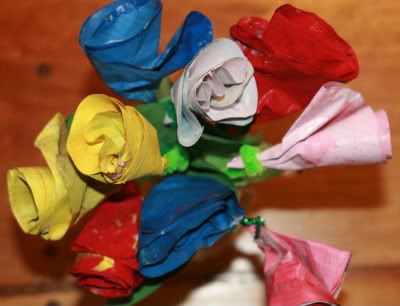 From Miah.
Enjoying the Valentine box from Grampa and Gramma. . .
. . . which included lots of candy!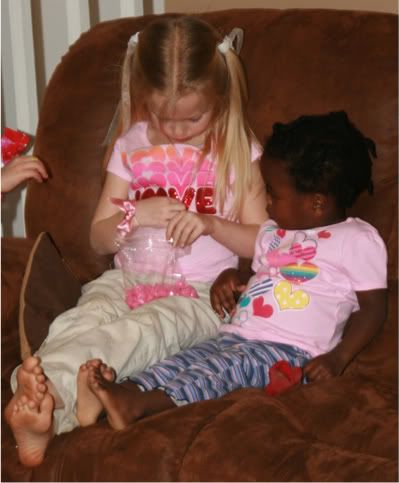 . . . and stickers!
And, I just thought this picture was funny. :)
Hope you enjoyed your Valentine's Day too!