I ordered some puzzles a while back, and they finally came. I got them free through a promotion, which made them even more exciting! So here are the kids with them: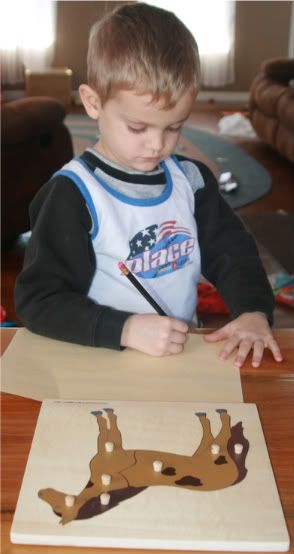 Miah makes some music.
Jumping tutorial by Zahana:
First, test the waters.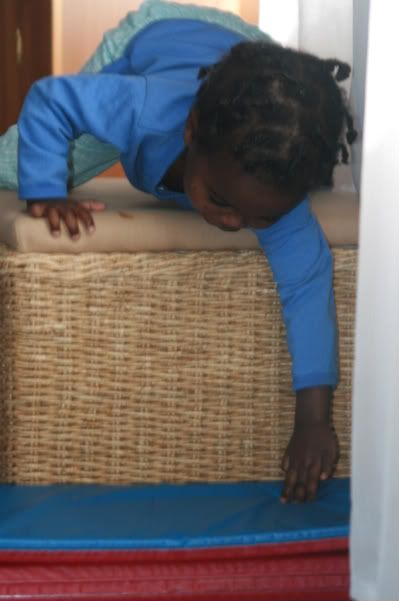 Get ready. . .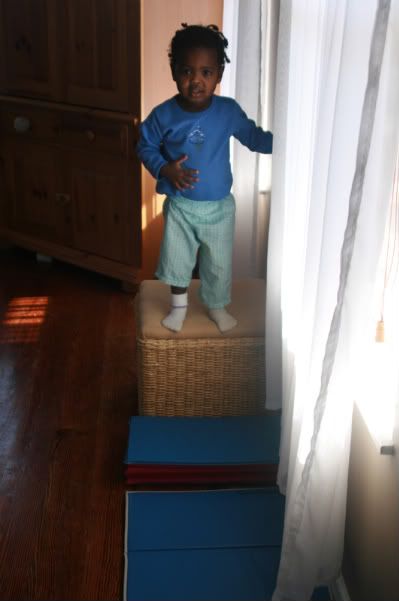 Get set. . .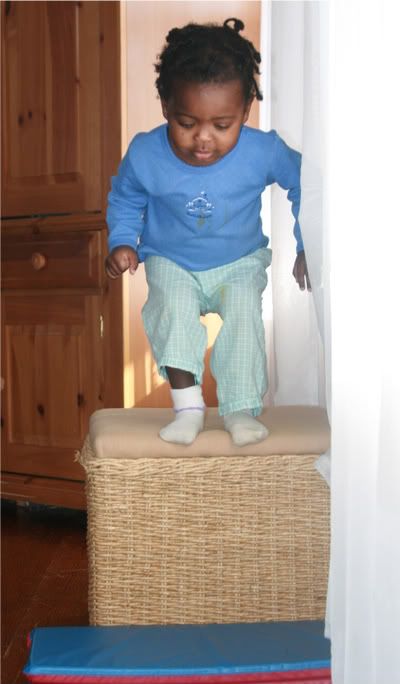 JUMP! (or DUMP! as Zahana would say.)
And a little practical life. Sweeping and waffle-making.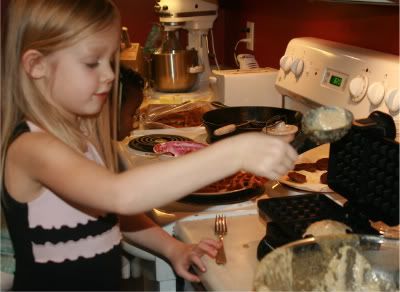 Be sure that your children each day have:
- Something or someone to love
- Something to do
- Something to think about.
Karen Andreola